Evolution in insurtech continues, backed by funding from industry giants | Insurance Business America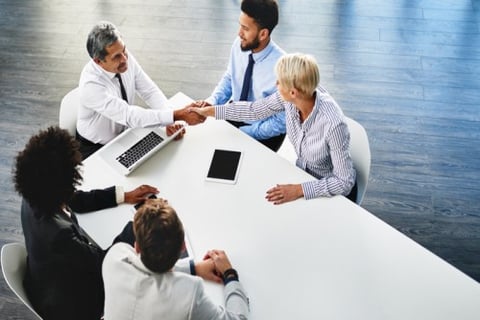 Growth in the insurtech space may have happened later than similar developments in other financial services industries, and reached its peak in 2016 with the launch of 177 insurtech start-ups, but the drop to 88 launches in 2017 doesn't mean the insurtech gold rush is coming to an end, according to Deloitte's 2018 insurtech investment trends and insights analysis. Funding continues to flow into the sector, with investments in 2018 on track to at least meet the $1.83 billion in funds raised in 2017.
Today, several insurance titans have their own investment arms focused on promoting development in insurtechs that add value to the industry and its clients, and have seen a major evolution in the contributions of these technology companies as well as their relationships with insurers in the last few years. One insurance leader remembers when the insurtech space was just beginning to boom in 2015.
"Suddenly, people started talking about [insurtech], but it wasn't quite clear whether it was going to catch on," said Martha Notaras, partner at XL Innovate, a global insurtech venture capital firm backed by its limited partner AXA XL. "We started the fund after a lot of the distribution plays had already been created, in terms of the aggregators, but at that time nobody was really talking about that as being insurtech."
It was only when start-ups began proposing services aimed at personal lines – Lemonade being one of the fund's early investments – did people start looking at insurtech as something unique in the insurance landscape, explained Notaras. Since then, the value propositions of insurtechs have evolved, and touched commercial lines as well.
"We've seen a transition from more personal lines to – and we had hoped for this – now we're starting to see a lot more companies that are handling commercial and they're not necessarily recreating commercial insurance companies," she explained. "Very often, they are providing data and analytics into commercial insurance, and maybe that's a new data stream or maybe it's a new way of looking at data."
Read more: InsureTech Connect 2018 proved technology is no longer the villain
Attitudes have also transformed over time, on both sides of the aisle. Notaras told Insurance Business that there was contempt for existing insurers in 2015 among start-ups whereas today, technology experts are able to identify and address some of the limitations facing the industry, whether it's data or regulation, and their contributions are welcomed.
"There are companies, some of which have been started by people who have been in insurance in the past, that know what some of the problems are so they're trying to solve fairly basic issues, which are very similar to issues that have gotten addressed also in fintech, in terms of being able to track a single person or a single entity, or being able to input data once and flow it through the entire chain," said Notaras.
Among its investments, XL Innovate counts start-ups created in-house, namely New Energy Risk, which uses insurance to enable deployment of renewable energy, alongside disruptive insurance models, including Lemonade and Embroker, and data and analytics companies providing value to insurance applications, such as Cape Analytics, which gathers property intelligence based on AI and geospatial imagery, and real-time political risk quantifier GeoQuant.
Argo Group likewise has its own investment outpost via Argo Ventures, which helps early and growth-stage ventures contribute to the world of financial services and insurance. The fund focuses on insurance technology, risk management, fintech, enterprise software and any other tech solution that has an insurance component to it, explained Oleg Ilichev, head of investments at Argo Ventures.
"Whenever there's a tech start-up that touches insurance, we want to be front and center on entrepreneurs' minds," he told Insurance Business, adding that for seed-stage companies, Argo Ventures' experts will be "their eyes and ears, and partners in insurance," while for growth-stage insurtechs, Argo Ventures will help companies with continued expansion and figuring out the next iteration of their businesses.
As for a specific part of the insurance value chain where insurtechs are providing the most value, all areas are seeing entrants into the marketplace that are contributing something beneficial, though not all insurtechs are built for the long-term.
"The bigger question is who's going to be the winner. I think there are a lot of companies that are just building features and are not really long-term, sustainable, disruptive businesses that are venture-backable," said Ilichev.
Brokers worried about being replaced by technology need not worry, he added. While some insurance products can be delivered directly to insureds, many insurance offerings become bespoke very quickly, depending on the type of class being underwritten.
Read more: Are remote insurance agents actually more efficient than on-site ones?
"We've found that the brokers are going to be here to stay and that insurtechs that are actually building software to make the broker much better at their jobs is going to be a successful approach," he said.
Insurtech isn't a fad that's going away, though what shape or form the sector will take in the coming years is anyone's guess. For future investments, the XL Innovate team is looking for businesses that are taking a chunk of the commercial insurance process and addressing a problem in that area, said Notaras.
"One of the defenses has always been that commercial lines are so complex that insurtech won't make progress into that, but we're seeing that actually there are data and analytics that drive the commercial lines and also that there are certain operational efficiencies that you can drive into," explained the XL Innovate partner. "When you tell me that a problem is complex, my first question is, I understand that the problem is complex, but which portions of that problem are not complex because I think that there are point solutions that can come in and move out from there."