Empowering agents, MGAs, and carriers through tech solutions | Insurance Business America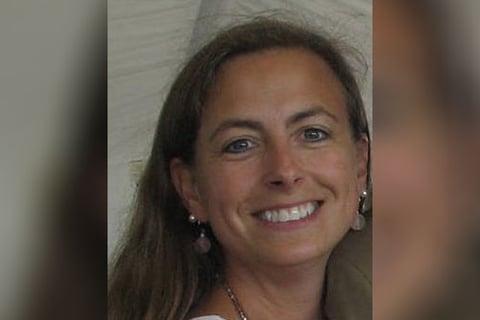 Keeping tabs on developments in insurance technology is vital for the industry, especially considering that tech is enabling new business opportunities in insurance.
For independent agencies, who might sometimes struggle with keeping up as digital disruption impacts their work, groups like the Independent Insurance Agents & Brokers of America's Agents Council for Technology (ACT) can help.
"ACT is all about meeting independent insurance agents' need for simple, cutting-edge solutions to better manage their agencies and serve their customers," commented Ron Berg, ACT executive director, in a press release. The group is comprised of the industry's leading tech experts and can provide blueprints on disaster planning, cybersecurity, customer experience, and other emerging trends to give agencies a leg up.
One of those tech experts include Duck Creek Technologies, whose membership in the ACT program reflects its commitment to getting P&C carriers ahead of the changing needs and expectations of independent agents, according to Caleen Alexanderson (pictured above), lead UX researcher at Duck Creek.
"We primarily provide products to insurance carriers. However, we do have a product that while we sell it to the carrier, the carriers then customize it and configure it for use by independent agents, so we feel it's important to be part of ACT because these are the agents that tend to focus more on technology and they just have an eye for it," she explained. "It's a great open forum for carriers, vendors, and independent agents to all come together and talk about the things that are most important to them, especially when it comes to running their businesses."
Read more: Tech-enhanced insurance expertise – the perfect equation?
Alexanderson also noted that implementing technology at agency level is crucial as 25% of today's agents are expected to retire in the next two years. Behind them, she explained, is a generation of digital natives with entirely different expectations for how – and how quickly – business is conducted, whether it's with carriers or policyholders.
"The Gen Z folks have grown up literally with the internet and with cellphones in their hands. They are the generation of instant gratification, so to be maneuvring through a clunky insurance product that doesn't have the bells and whistles that they're used to in the other technology that they have creates an unpleasant experience for them," said Alexanderson. "That's why it's really important right now, as we're seeing this shift in insurance technology to be more digital, to provide that awesome experience from the get-go, which is what they are expecting."
The benefits of agencies embracing technology includes increased efficiency and streamlined workplaces, which means they can place more business. They can also keep themselves relevant as an independent agency for that incoming workforce of Gen Zs and continue to prove their worth in the insurance transaction.
Read more: Insurance companies who fall behind on innovation could see their demise
"They want to make sure they truly understand their insured's needs, what all of their exposures and risks are, and make sure that they're properly covered. It's important, even on simple things like buying a car and getting car insurance, that you want to make sure you've got the proper limits for collision and comprehensive," said Alexanderson. "And that's what an independent agent is there to do, so we want to make sure that they have as much technology at their fingertips to provide that level of service and efficiency so that they're staying relevant in their businesses and meeting that high demand of the customer for quick turnaround."
Agencies aren't the only ones that can reap the rewards of insurance technology, particularly in certain lines of business that have already been disrupted by changing consumer expectations and tech solutions. For example, NetRate Systems supplies commercial lines submission, underwriting, rating, policy issuance, and data reporting and analysis solutions to the property and casualty insurance marketplace.
"What we're trying to do is enhance the professionalism, if nothing else, of the program administrator, the MGA, and the carrier," said Tom Rahl (pictured below), VP of sales and marketing at NetRate. "Being able to handle the rating situation with regards to commercial insurance I think is an extremely important part of that. It's a very small part of the whole sales process, but it's a part I think that is very conspicuous when it's done incorrectly or done slowly. I think the one thing that we certainly enhance is the capability of being able to price the product out in a very, very short period of time. These days, just about the same way that every consumer approaches things, if they can't get a price on something in a very short period of time, they're going to move on to the next entities that can give them a price on that product."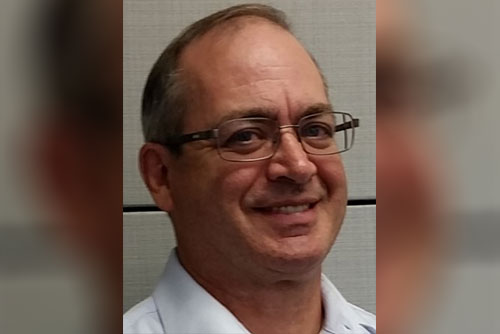 NetRate also continues to seek out third party partners that add value to its offering. Those are primarily information providers, such as LexisNexis, that put information in the hands of underwriters to help them evaluate risks. More broadly speaking, the efficient movement of data is critical in the company's solutions.
"Reporting information directly from program administrators or MGAs to carriers continues to be really important and I think is growing in importance," said Rahl. "And it's something that from a carrier standpoint, they're relying more on their program administrators and MGAs to be able to take that information, gather it, and submit it to them in an appropriate fashion. That is another value-add for our system as well since we're the data repository for those bound policies that are coming out in many instances. That data needs to be reported appropriately to the carrier entities that support that program business and who do an excellent job of that as well."