Foxit's PDF solutions help insurers to automate workflows | Insurance Business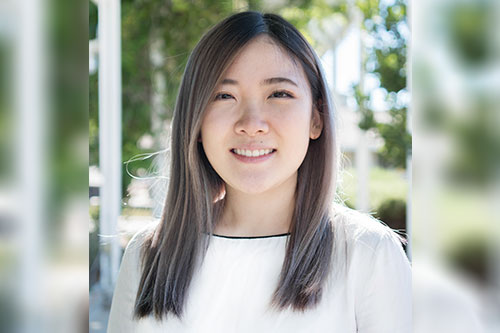 The insurance industry is lying on a bed of paper. As a business that revolves around services and contractual agreements, its paper-intensive history is understandable … 'history' being the key word there. Paper documents – collected en masse throughout every part of the insurance lifecycle – belong in the past. It's time for insurance to go digital, ditch paper, and transform into a streamlined anywhere, anytime type of industry.
Foxit Software, a technology firm that develops Portable Document Format (PDF) software and tools to create, edit, sign, and secure files and digital documents, is helping insurance companies transition from paper to paperless. Foxit's smart PDF and server-based solutions help insurance firms to automate document compressing and conversion. This automation saves time and money, while also reducing insurers' reliance on paper.
The insurance claim process is particularly paper-intensive due to the amount of evidence, policy documentation, and legal documentation that insurers need to sift through in order to adjust a claim. This is where Foxit's PhantomPDF Editor, integrated with robotic processing automation (RPA), can provide differentiating value, according to Nancy Gao (pictured), product marketing manager at Foxit.
"RPA innovation automates the workflow that you teach it. Unlike chatbots, which develop themselves through artificial intelligence and machine learning, RPA copies what it is taught. It can learn and automate repetitive processes," Gao explained. Within the claim context, insurers and brokers can use Foxit's PhantomPDF Editor to approve or decline documents based on the data the documents include. For example, if a policyholder submits a claim, but they forget to fill in the claim number, Foxit's PhantomPDF Editor can automatically decline that document – and vice versa if all the data is complete.
"Our PDF editor is integrated with RPA innovation," Gao told Insurance Business. "This means the RPA robot can learn what documents and what information are needed in order to start the claims adjusting process. It will check all the documents that you receive from your clients, and if any information is missing, it will decline those documents automatically for you. This technology won't take over people's jobs. It actually makes people's lives easier by removing repetitive tasks.
"RPA can also automate optical character recognition (OCR) performance on your documents. If you have a whole bunch of documents related to a single claim, people often find themselves searching through every single document for different pieces of information. Foxit's PhantomPDF Editor can make those documents text searchable, so you don't have to scan through every single document yourself. However, RPA can automate that process further when you need to convert mass quantities of documents by doing it for you. Again, it increases efficiency and reduces costs."
There are benefits of RPA beyond cost and time efficiencies. The technology also gives insurers more control over their data. With an RPA-enabled smart PDF tool, companies can scrape key client data, submitted via a claim form, and transfer that data to other places for processing. It can also repopulate forms, which is particularly beneficial when it comes to renewal time. Instead of re-entering a client's information every time upon renewal, insurers and broker can automatically populate forms using Foxit's PhantomPDF Editor, and with RPA innovation, that process is automated even further.
It could also help insurers and brokers to mitigate their errors & omissions exposures. Gao pointed out: "There's not really a lot of room for error when it comes to RPA, because you're teaching this technology the same work that you do every day. If you're using Foxit's PDF editor and you want to renew forms and extract data – it's Foxit's PDF technology that does that process for you, not the RPA robot. The RPA robot is simply there to help you do it. There's minimum room for error because you're assigning the workflow ahead of time. The RPA robot will do the repetitive tasks you would normally do, allowing you to focus on delivering higher-value services."