Google parent's equity fund invests in Applied Systems | Insurance Business America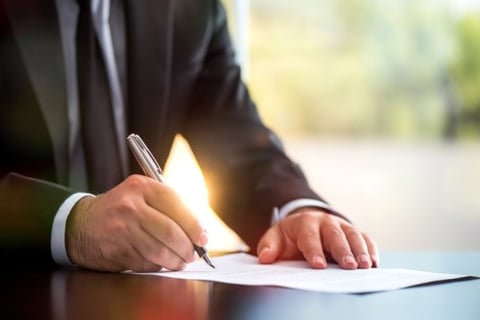 Insurance software provider Applied Systems has announced an investment by CapitalG, Alphabet's growth equity investment fund. Alphabet is also the parent company of Google. CapitalG's investment will give Applied access to Google expertise in artificial intelligence, machine learning and digital marketing. Other CapitalG investments include SurveyMonkey, Lyft, Airbnb and Zscaler.
Applied has more than doubled in size and revenue over the last five years by growing its portfolio and customer base in the United States, Canada, the United Kingdom and the Republic of Ireland.
"Applied Systems is a true pioneer in the insurance industry, transforming the way insurers, agents and customers do business in the cloud," said Gene Frantz of CapitalG. "We are excited to partner with Applied in support of its rapid growth and best-in-class technology. We look forward to bringing some of the world's leading experts at Google and Alphabet to drive innovation within the global insurance ecosystem."
"We are pleased to have CapitalG join Applied's investor base given their deep software experience," said Applied Systems CEO Reid French. "We also welcome the technical expertise and resources that CapitalG brings through its connection with Google, and look forward to their partnership as we continue to deliver innovation to the insurance industry in support of our growing customer base."
"We are excited to welcome CapitalG as a strategic partner," added Sameer Narang, partner at Applied Systems parent company Hellman & Friedman. "CapitalG's investment is a testament to Applied's track record of innovation and its outlook for continued product leadership. CapitalG uniquely positions Applied to take advantage of tremendous growth opportunities by further accelerating several product initiatives for the benefit of Applied's customers and the insurance industry."
Under the agreement, affiliates of Hellman & Friedman will retain majority ownership of Applied. CapitalG will join JMI Equity and Stone Point Capital as a minority investor. Terms of the transaction were not disclosed.