Graham Company invests in tech accelerator program | Insurance Business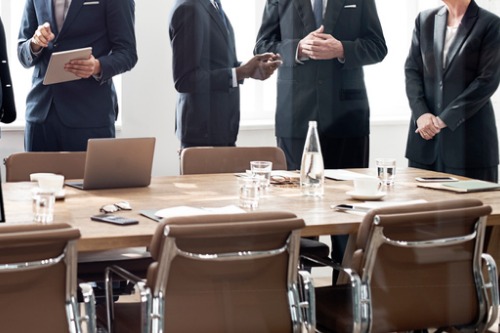 The insurance brokerage industry is on the cusp of something special. As more and more investment dollars are pumped into innovation and new technologies, brokers are starting to transform their business and risk management operations in order to provide the best possible client experiences and stay relevant in an increasingly digital world.
One firm to recognize the importance of embracing innovation is Graham Company (Graham), one of the largest insurance and employee benefits brokers in the US. The Philadelphia-headquartered brokerage, which is celebrating its 60th anniversary in 2020, recently announced its investment in BrokerTech Ventures (BrokerTech), a broker-led investor group and accelerator program, designed to build the next generation of technology solutions for insurance agencies and brokers.
Graham joins eight other agencies and brokerages to become investor partners in BrokerTech - including co-founder agencies, Holmes Murphy and M3 Insurance – all of whom will help to deploy and elevate the incubator program, while also mentoring start-up companies involved in the accelerator program, and testing and refining new technologies before they hit the market.
"Technology is moving so fast," commented Mike Mitchell, vice chairman at Graham Company. "Today, we can do almost everything from our phones. That's just the standard we've grown accustomed to, and yet, when it comes to commercial insurance, we can't really do anything from our phones. We can't even do half of the things we need to from our laptops. So, we really need to innovate in order to survive.
"At Graham, we want to be first out of the gate and get ahead of the curve, because if you're staying still, everyone's going to pass you by, and it's going to be hard to catch up. We want to be out in front of it, and, fortunately, there are eight other brokerage firms from around the country [the BrokerTech partners] who feel the same way. For the most part, we don't compete with each other. Everyone is a leader in this industry, and we're pooling our money, resources, and brainpower to attack this together."
Graham's BrokerTech investment is just one part of the brokerage's innovation drive. The firm is also making changes internally to create better client experiences, improve operational efficiencies, and enhance its value proposition. To enable this momentum, Graham has hired Michael G. McIntire as the company's first ever chief technology officer. McIntire, who has more than 20 years of experience developing new solutions and transforming technology operations, will lead Graham's technology strategy and manage its execution, while also heading up the Graham innovation team and working closely with BrokerTech.
"Over the next 12 months, our number one priority is to improve the customer experience," McIntire told Insurance Business. Graham's clientele is made up of approximately 250 large upper-middle market private companies that want to outsource their risk management department. To best serve these clients, Graham isn't preoccupied with "maximizing throughput or efficiencies," but rather is completely focused on "providing an improved customer experience," McIntire added.
"We've created an innovation team, which looks at the whole customer experience lifecycle, whether that's prospecting a new customer through on-boarding, servicing the client, or renewing the client, and we're identifying the pain points associated with those interactions, and trying to scope out how we can improve those experiences," said McIntire. "As we improve the customer experience, we should also see improved capabilities on the back end at Graham as a result."
The hope for Graham is that some of the technology tools and capabilities born through BrokerTech will further enhance and enable the firm's transformational efforts. The one core element that both Mitchell and McIntire are incredibly excited about is the potential for improved data analytics. This is something that both execs believe is "a valuable resource that is under-leveraged in the insurance brokerage side of the business."