Hippo announces partnership with insurtech Socotra | Insurance Business America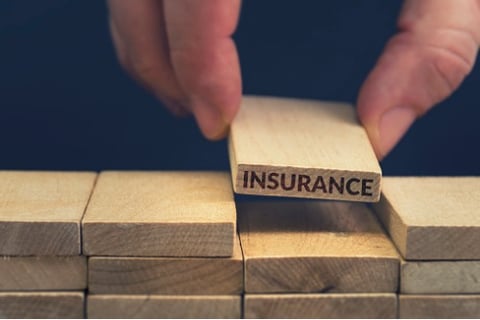 Home insurance company Hippo has announced an expansion of its commercial lines homeowners association insurance into new markets following positive reaction after its launch in August. Hippo has partnered with insurtech company Socotra on the expansion.
Socotra's platform and open APIs allow Hippo's commercial lines product to offer customers accurate insurance quotes and customized coverage, the insurer said.
Since its August launch in Arizona, Hippo's HOA insurance has expanded to 16 states. Every Hippo HOA policy is customized for its community, and covers property and critical systems that are often excluded, such as swimming pools and other amenities. Hippo's property and liability coverages are provided within one policy and one invoice, helping communities to avoid the issue of managing separate bills across multiple insurance companies.
Socotra's platform allows Hippos product experience to cover the entire life cycle of an HOA insurance policy, and includes a complex rating algorithm, underwriting and policy administration.
"Since launching our HOA product, we have seen strong market demand for insurance policies that work in conjunction with homeowners or condo insurance. To meet that demand, we've developed a modern product that includes expanded coverage, customer support and empathetic claims concierges," said JoAnne Artesani, vice president of commercial lines at Hippo.
"Through commercial lines expansion, we are building a suite of highly tailored policies that supports product diversification, accelerates growth across new sales channels in more states, and reaches new customer bases for personal insurance lines. By partnering with Socotra, we're able to bring our innovative approach to life and improve our speed to market for each state and product launch."
Read next: Hippo expands into commercial insurance
"I've long been impressed with Hippo's powerful mission to bring insurance into the digital age," said Dan Woods, CEO of Socotra. "To date, the Hippo team has demonstrated a clear vision of how to leverage technology and data to improve customer experiences. I'm pleased that Socotra is helping to accelerate Hippo's efforts as they continue to make strides into commercial insurance."
Hippo's HOA insurance is currently available in Arizona, Colorado, Delaware, Idaho, Illinois, Indiana, Massachusetts, Maryland, Michigan, Nevada, Oregon, Pennsylvania, Tennessee, Utah, Wisconsin and West Virginia. Hippo plans to scale its offering to reach the more than 380,000 HOA communities across the country, the company said.