Holmes Murphy makes major move to capitalize on analytics | Insurance Business America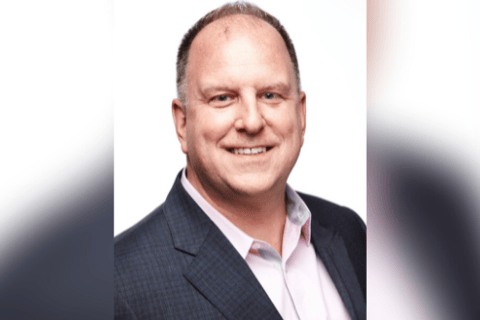 A question circulating the industry lately is: 'what is data analytics and what does it encompass?'
Holmes Murphy recently hired Jeffrey White (pictured), as chief analytics officer, and he spoke to Insurance Business about the growing importance of data analytics, as well as the goals for his new role.
Read more: Data analytics – where do we begin?
"There's a variety of things I hope to accomplish," he said. "The first step coming into a progressive organization that's open to innovation is to assess what their maturity level is related to analytics and advance their statistical analysis and forecasting to help get the organization in the realm of advance analytics."
White is looking to understand where the brokerage currently stands with respect to data analytics and work towards leveraging information across the organization.
The use of data allows brokers to meet clients' needs better, and insurtechs are leading the way to improve the usability and accessibility to information.
"We look to insurtechs and progressive insurance companies to help us with those challenges and use information in a more intelligent and insightful way," he said.
"For a brokerage, a lot of responsibility relating to data is making sure the client is getting the best return on their investment and keeping their total cost of risk down. Finding ways to gather information to assess risk is incredibly important," he explained.
White aims to advance the brokerage's ability to use data analytics to provide a more comprehensive explanation about what is impacting a client's risk profile. "I want to bring AI and datasets together so we can really elevate the client experience and build unique risk profiles on a case-by-case basis," White said.
The new Holmes Murphy leader noted that the pandemic has drawn attention to digital capabilities and the importance of understanding how to interact and share information with clients when it comes to risk.
Everyone has come to accept a certain level of digital accessibility when approaching insurance - now data is helping with risk mitigation and obtaining information about loss control, which is vital when it comes to lowering costs.
"The concept of prescriptive analytics is in front of us and helping us understand what can be deployed to mitigate risk," said White.
"Most of the science around prescriptive analytics is encapsulated in this concept called classification modeling," he continued. "It looks at the history of specific events and the probability of it happening again. As it starts to escalate you can provide a series of strategies to reach the client and mitigate risk and cost earlier."
One of the biggest problems with prescriptive analytics today is most individuals are not familiar or confident with AI – it's intimidating, and integration with core systems is a complicated and expensive process.
Read next: Predictive analytics and the evolving nature of risk
"AI capability is non-linear, it formulates decisions based on an obscure collection of relationships that you can't see as a human processing information," he noted.
Data analytics and AI processing is undoubtably changing the entire nature of the industry, and White explained five unique value propositions that he hopes to bring to Holmes Murphy.
Value propositions of data analytics:
Informed decisions
Tailored solutions and customized offerings
Elevated customer experience
Improved results and measurement of outcomes
Enhancing productivity with the delivery of insights