How comparative raters meet the needs of today's insurance customers | Insurance Business America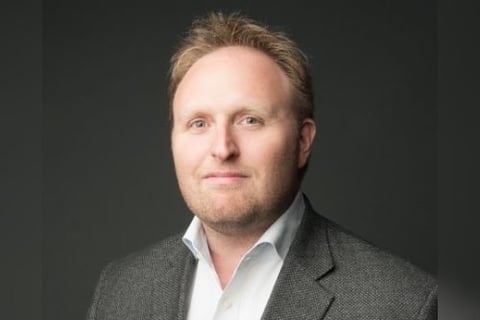 Comparative online raters have come a long way since they first appeared in the world of insurance back in 2008. Today's solutions have a lot more to offer than insurance agents might expect, and work alongside agencies, rather than against them, to meet their customers' insurance needs.
To meet the demand for next generation consumer rating systems, TurboRater for Websites by Insurance Technologies Corporation (ITC) delivers insurtech capabilities to independent insurance agents and carriers, who can provide consumers a superior shopping experience with the features they expect from any of the partners from which they purchase goods and services.
Moreover, TurboRater is constantly evolving so that it keeps pace with what insurance buyers want.
Find out more: Learn everything you need to know about Insurance Technologies Corporation here
"We've added more lines of business, so that if the consumer is looking for auto insurance, the system will ask, 'do you have a home?' and then it will offer them a home insurance quote. If they have a home, the system will also ask, 'do you have pets?' [and if so], 'would you like pet insurance?' If the home is in a flood zone, it will ask, 'do you want flood insurance?'" explained Laird Rixford (pictured), CEO of ITC, speaking during the recent webinar, "Next Generation of Online Consumer Rating." He continued, "So, it becomes very smart because it is engaging with the consumer."
Another key feature of TurboRater is that it's mobile-enabled so that consumers can get quotes on both their desktops and their cell phones. For the mobile enablement feature, the system has built in interactions, such as the ability to scan the back of a driver's license, which it will then use to automatically prefill information for quotes to save the user time and effort (though they will have to confirm to make sure the data collected is correct).
Moreover, ITC has integrated TurboRater with multiple sources, such as TransUnion, CoreLogic, and its own proprietary data set, to prefill information automatically into quotes. The system can also be customized in its look and feel to match the agency's branding, as well as personalized in terms of what questions it asks users.
Read more: Next-gen comparative rating solutions give agents a competitive advantage
"The modification that you can do to the interface also applies to your ability to provide customizable insurance packages … This allows your voice as an agent to guide them," said Rixford. "Remember that a website, while it's fun and it seems personal, it's very impersonal. It's not that social interaction that you enjoy when you get to talk to someone and have a relationship."
The comparative rater can also ask users if they want to add on a commercial policy, depending on the previous information it collected that it used to determine if the user is an owner-operator. The system can likewise compare the individual's current quotes to what else is available to them in the marketplace and show them opportunities to save money.
Integrations with other platforms, like AgencyBuzz, allow insurance agents to take advantage of marketing solutions as well.
"Today's modern consumer does not want to buy insurance – they expect to be sold insurance," said Rixford. "They want to feel like they are important and that they are involved in the buying process, and this system allows you to do anytime/anywhere marketing engagement, [such as] automated marketing via emails, text messaging, or even direct print mail."
Read next: It's time for insurance agencies to reimagine the online consumer experience
ITC is also in the process of working on interactive proposals, which will be integrating with the TurboRater system in due time.
"As you do quotes directly in your comparative rating system, you will be able to send these interactive proposals to your insureds … instead of those boring, text-driven, number-heavy forms – and this is what consumers are looking for today," said Rixford. "Just like we've done with TurboRater for Websites, we will continue to innovate with interactive proposals, integrating them deeper into our products … and throughout the ecosystem, so that you can truly provide that configure, price, and quote experience."