Next-gen comparative rating solutions give agents a competitive advantage | Insurance Business America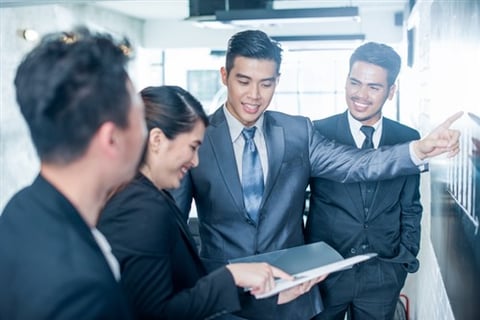 Consumers are used to constant evolutions in technology, whether it's updated versions of their phones, computers, or even vacuum cleaners and hairdryers. When it comes to comparative rating solutions for insurance, however, time seems to have stopped.
"Consumer rating systems have pretty much remained the same since some of the first ones were launched back in 2008," said Laird Rixford, CEO at Insurance Technologies Corporation (ITC). "They were very simple – [with] name input, address input – and there was nothing that really engaged the customers [since] they were a basic contact form that was no better than any other contact form on the internet. The only thing was that if you went through all the screens, you were able to end up with some prices from multiple carriers."
This gap created an opportunity in the market that many insurtechs capitalized on since they saw a market that was stodgy, old, and frankly, just boring, explained Rixford, and in turn, they developed interfaces that engaged the consumer.
To meet the demand for next generation consumer rating systems, ITC recently released an updated TurboRater for Websites, launching the offering with the aim of delivering insurtech capabilities to independent insurance agents and carriers, who can provide consumers an insurtech shopping experience with the features they expect. While some agents might fear competition from insurtechs, they now have an advantage over their supposed competition.
"That's the beauty of being an insurance agent, is that a lot of these insurtechs do not understand insurance. They're technologists first and insurance people second, and insurance agents are a lot of times insurance first and never a technology person," Rixford told Insurance Business. "The next generation [of comparative rating systems] takes everything that is known about how consumers interact with modern ecommerce sites and the experience they expect from any modern ecommerce site, whether it be Amazon or an app on your phone like Uber where it's very easy for you to navigate and purchase whatever service you want."
The next generation of consumer rating systems creates a fun, high-tech environment that still maintains all the rules today's modern insurance agents need to keep in place, while meeting customer expectations, such as their reliance on mobile technology.
Read more: Agents need to level up their digital offerings to meet customer expectations
"We realized that consumers are mobile-first – 67% of consumers going to our old consumer rating version used a mobile device, so our next generation started with a mobile-first strategy that was completely responsive and that allows the system to be easily used on a mobile device," said Rixford. "In addition to that, we integrated technology into the app to make sure that it was seamless and quick. For example, you can take a picture of the back of your driver's license, and it will automatically import your information. It has pre-fill services built in that the agency, should they choose, can take that driver's license information or the information inputted by the user and automatically look up other drivers in the household or vehicles in the household, so you're not having to go through and select year, make, model, or put in a VIN number."
As a result, the time that a consumer starts a quoting process to when they actually receive responses from some of the 225-plus national carriers on TurboRater is often less than a minute.
Another important feature of the next generation of TurboRater is that the platform makes comparisons to existing policies, meaning it can show people their savings from another policy versus the consumer's existing policy. The consumer then sees the value of going with that agency, since it will save them money while still finding the same level of coverage that they're currently getting.
"Today's consumers are all about instant gratification," said Rixford. "Whenever an agency offers them the same level or an even better level experience than they can get from some of the direct carriers, and they also have the additional option of choice where multiple carriers' rates have been returned, that strengthens the relationship between the agency and the consumer because there's trust that is built – you have the technology, you have the options, and you've shopped for me, so I trust that you are going to get me the best policy for the best price."
The evolution of the consumer rating platform doesn't end here. ITC sees these raters as critical components of marketing for agencies that will change and morph over time.
"As new things make themselves available to the insurance industry, we will be placing them into this platform. Those things could be different devices, different ways to input information, different ways to display information – all of those things are coming to the platform, and what it really does is it gives that continuing insurtech level experience and puts it in the hands of agents for their consumers," said Rixford.