How insurance agencies can grow their reach on Twitter | Insurance Business America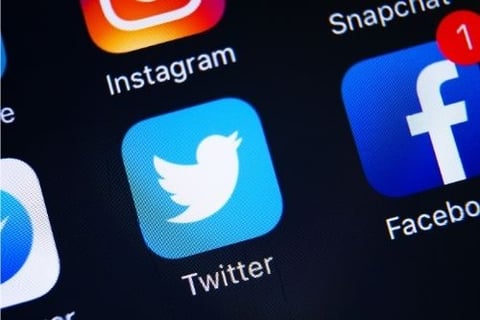 With an advertising audience totaling 353 million, being active on Twitter should be a no-brainer for insurance agencies. Optimizing reach on this marketing channel, however, can be a challenge, so agencies need to keep a few notable strategies in mind.
Find out more: Learn everything you need to know about Insurance Technologies Corporation here
"Twitter is all about conversation – what people have to say about what's important to them," said Becky Schroeder, chief marketing officer at Insurance Technologies Corporation (ITC). "People are often on Twitter to follow and comment on world news and cultural trends, so to grow your brand on Twitter means you have to start with listening to the conversation and participating, so that you become important and develop those relationships with your followers."
The audience on Twitter consists of people of all ages, though the large majority of users are between 18 and 49, so if agencies are targeting demographics that fall into those age categories, Twitter is a great platform for their businesses. Moreover, two-thirds of Twitter users are more likely to buy from brands they follow and 79% of Twitter users are more likely to recommend the brands that they follow, noted Schroeder, demonstrating the importance of making connections with users.
Nonetheless, Twitter has been around since 2006, so by this point, it's become a lot harder to stand out from the crowd on the platform. Using hashtags to try to focus the conversation around a particular topic that an agency's audience is interested in is an important way to make sure that tweets are being seen by more users and by relevant users.
Read next: Guide to successful podcasting for insurance agencies
"[Hashtags] can be insurance-related or they can be community-related," said Schroeder. "If you're in Florida, for example, and it's May going into June, you've got hurricane season happening. If you want to be sharing content around getting your audience ready for hurricane season, have a hashtag like #hurricaneseasonprep to start a conversation."
Additionally, as with any content marketing an agency is putting out, content for Twitter needs to be planned out ahead of time to ensure that agencies are posting regularly.
"You don't have to necessarily write out the tweet, but just having a broad plan in place can keep you focused and make sure you are continuing to post regularly to Twitter," said Schroeder, "because the other thing about Twitter that's a little bit different from other social media platforms is that it moves very fast, so a tweet loses its ability to be seen very quickly."
Another way to build a following is to follow people first, recommended Schroeder.
"For every 100 people you follow, 31 will typically follow you back, so you want to identify the people who fit your ideal client profile, whether that's in your community, referral partners, or your own clients, and follow them, and you will start to have people follow you back," explained Schroeder, adding, "When the people you follow are asking questions or have something you can comment on, respond to what they share – reply or retweet it and jump into the conversation ... You don't have to wait for somebody to pull you into it."
A big 'do not do' is to start immediately selling or promoting your agency on Twitter. Agents should focus first on genuine conversations and building their following. When they do want to get into advertising on Twitter, it's a relatively easy step to take. Agencies can use promoted tweets to reach a broad audience, but they need to keep in mind that those promoted tweets are marked as such, so people do see it as an ad, which could decrease an agency's chances for engagement.
Read next: Mapping out insurance agencies' digital marketing strategies for 2021
"If you wanted to go that route, there are many options to build a target audience for your agency on Twitter," said Schroeder. "Location, demographics, language, keywords, follower look-alike, or if you want to target people who follow an important referral partner, or another agency in your area, you can do that, too."
Finally, agencies should remember to post images as frequently as possible, since tweets that include photos and pictures get a higher engagement rate than those that don't have this media attached. Using humor in tweets can likewise get an agency more engagement and followers as well, though it can be tricky, depending on the type of humor being used. However, there are brands out there who are great examples of using humor on Twitter, such as Wendy's or Taco Bell, noted Schroeder, which can serve as inspiration for insurance brands.
"Another great type of post is to ask a question because people are 21% more likely to respond to your tweet than to reply to you," said the ITC expert. "Plus, they're four times more likely to retweet something when you ask them to, so don't be afraid to ask for that retweet."