How insurance agencies can stop clients from falling through the cracks | Insurance Business America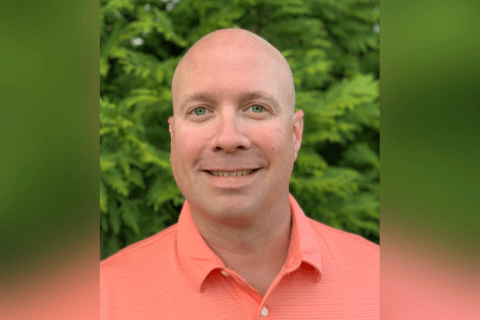 There is a common saying in the insurance industry: "One dollar of retained business is worth more than a dollar of new business." Why? It takes less time, money, and effort for an insurance agency to keep business on the books, compared to going out into the market and winning new business.
The average insurance agency has a client retention rate of approximately 84%. That means they have to increase their new business sales by 16% every year in order to make up for losses and break even. And if they want to grow their agency, they have to work even harder.
Insurance agencies never want to lose a client – let alone 16% of their book– but the simple truth of the matter is that "accounts sometimes fall through the cracks," explained Chuck Keeley (pictured), senior solution consultant at EZLynx, a leading provider of insurance agency software.
"That slippage is often due to a lack of time and resources. It comes down to volume and a perceived lack of hours in a day," Keeley told Insurance Business. "If I'm an insurance agent and I write your home and auto policies, but I don't engage with you prior to renewal, you're not going to feel a strong sense of loyalty to me. When you get a renewal notification in the mail, you're going to have no hesitation shopping the market.
"The agencies with a client retention rate of 90%, or better, are the ones that are proactively engaging with clients so that the thought of shopping for their insurance never even enters the customer's mind."
Read next: Top tips for optimizing your insurance agency website
Agencies have all the data that they need in order to implement a strong client retention strategy. It sits within their agency management system; all they need to do is utilize it. But that's where agencies sometimes struggle, according to Keeley.
"Agents have the data, but they're not always using it to their benefit. That's where technology comes into play," he said. "Industry-wide, there's been a big push towards automation and utilizing the agency management system (the machine) to do some of the work that an agent traditionally would have done.
"The idea is for the technology to flag accounts that need attention or accounts where there are potential opportunities. For example, you might have an account with home and auto insurance, but the customer has their life insurance with someone else. Agents need to make sure that, as far as their customers are concerned, they are meeting any insurance needs they might have."
The more lines of business that a customer has with an agent makes them "stickier," or more likely to stay as a customer. It develops a loyalty between the customer and the agency, causing a hesitancy to change because shopping around for multiple lines of insurance, as opposed to just switching an auto policy to a new carrier, is extra work.
IBA Talk podcast: Leverage technology to win over today's shoppers
Accounts that don't require special attention upon renewal still need to be touched, Keeley added. Again, this is where technology can play an important role. Agencies can engage with low-risk accounts via automated email or text campaigns to say: "Hello valued customer. Everything's great. If you have any questions, please call us."
That allows agents to focus on the more at-risk accounts, and to engage with those customers before they have an unwelcome surprise at renewal and resort immediately to shopping the market.
EZLynx has a product called EZLynx Retention Center, which helps agencies to streamline their retention process through patented automation and analytical tools, and to increase productivity. The software gives agencies expanded insight into price and comparison of current policies and renewals to help identify changes. Among other things, it also ranks accounts from high to low risk, helping agencies determine which customers to prioritize upon renewal, and it enables proactive renewal management via automated communication and marketing campaigns.
Despite the clear benefits of insurance retention software, there are still a lot of agencies that aren't using these tools, according to Keeley.
"Again, it comes back to time," he said. "Many agents are wearing multiple hats within their agency, and they just don't have the time to dig into the data at their fingertips. That's why we created EZLynx Retention Center – to make the lives of agents easier, so that when they start work in the morning, they can focus on their role as a trusted advisor [with top priority accounts]."