Industry veterans band together to form tech-enabled MGAguard | Insurance Business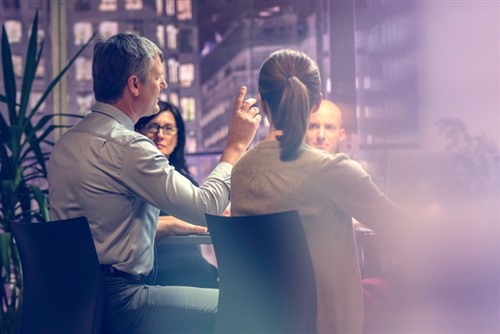 Sometimes, an opportunity comes along that you simply cannot say 'no' to. That's exactly what happened to industry veteran, David Hampson, who shifted gears just two years into retirement in order to join MGAguard, an innovative, technology-enabled platform for specialty insurance underwriting.
MGAguard's initial program, RBTguard, will focus on the needs of the hospitality industry, specifically restaurants, bars, and taverns. It will offer admitted insurance products, including property, business interruption, liquor liability, general liability, cyber liability, and employment practices liability. The company is funded by Cerberus Capital Management, L.P. (Cerberus) and funds managed by TCW Asset Management Company (TCW).
Hampson joined the company as chief strategy officer, meaning he's responsible for setting the vision, direction, and go-to-market plan for MGAguard. That sort of responsibility is engrained in his insurance make-up. Prior to joining the firm, he was president and CEO of Willis Programs North America, where he built a successful $400 million managing general agent (MGA) business through 33 different programs.
"I decided to come out retirement because of the value proposition that Cerberus and TCW brought to the table. They were both very convincing and supportive of wanting to reimagine the MGA space," said Hampson. "They had this wonderful asset - the restaurant, bar and tavern program – and they convinced me it was a rare opportunity to do things differently, and in doing that, build something special in the MGA space.
"In my opinion, the MGA space hasn't fully digitized the entire end-to-end experience. At MGAguard, we want to improve the end-to-end experience for our agents and brokers, and to do that, we need to digitize the process. The application process for agents and brokers is often quite cumbersome. They have to send in multiple applications of many pages just to find out if a business will qualify for a program, and then after that lengthy qualification process, they have to wait for the program administrator or MGA to send a proposal. We're going to simplify and streamline those processes using technology, machine-learning and artificial intelligence to make it easier for brokers and agents to do business with us."
Read next: Making the case for surplus lines as pressure from competition grows
MGAguard started operating in July with a leadership team with more than 150 years of insurance industry expertise. The executive team is led by Lee Wilson, executive chairman; David Hampson, chief strategy officer; Kevin Littlejohn, chief operating officer; Gex Richardson, chief administrative officer; and Mike Rosa, managing director of underwriting.
The RBTguard program – MGAguard's first venture – will be led by Rosa, who has 26 years of insurance experience focused in the hospitality industry and was previously a principal of R.C.A. Insurance Group (RCA). He commented: "RBTguard is laser-focused on serving the needs of neighborhood pubs, hometown taverns, sports bars, and bar and grills by offering a single-source for a broad range of innovative insurance products backed by digital technology."
As anyone with experience in the MGA and program markets will know, specialty underwriting requires a lot of expertise, which can't necessarily be replaced by technology. Rosa explained: "Computers and software have evolved, and there's so much big data – both outbound and inbound – that we have access to, which will enable us to streamline our processes and speed things up. This is a class of business that a machine will not be able to quote and bind automatically without a human touch. It will always need human eyes to see it and touch it, but I think technology will make the process a lot more efficient."
Read more: Program administrators are serving 'a vital role' for the insurance industry
Hampson retired in 2016 after a successful 40-year career in the industry. He joined the tech-driven venture in November 2018 because he has "always had a bias towards technology" in insurance. He told Insurance Business he used to have visions about what one could do with technology (with the backing of supportive ownership), which is why he was so excited when he got the call from Cerberus.
"They told me they had an MGA and they wanted to do something special with it," he said. "I thought, 'wow this is chance for me to take something and work with a team of people who believe in a vision and build a new MGA model that makes the exiting model obsolete'. One doesn't always have that chance in a career to do that, for different reasons, so I saw this as a wonderful window of opportunity. It's a chance to build a legacy within the MGA world."