Making the case for surplus lines as pressure from competition grows | Insurance Business America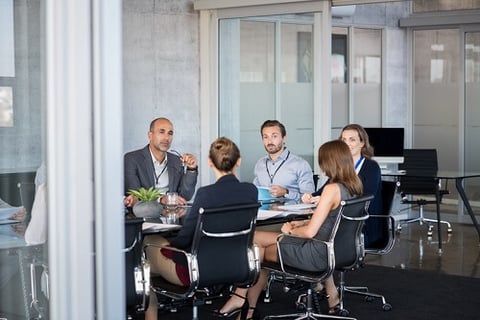 A lot can happen over 30 years, and for one surplus lines wholesale MGA and broker, that's a good thing. Paul DeCotis started DeCotis Insurance Associates Inc., today DeCotis Specialty Insurance, in 1989 as a two-man operation with a single Lloyd's pen writing small property business. Three decades later, the Rhode Island office has added two more branches – one in Boston and another in Baltimore – though this growth hasn't come without a lot of hard work.
"My father and his partner at the time had what today we would call an old school work ethic – come in early, stay late, put the customer first, and do the best that you can – and through persistence and hard work, they built the business over the next few years. We acquired more markets and hired more employees, and today, we're just under 30 employees," said Tom DeCotis, CEO of DeCotis Specialty Insurance.
Just because the business is celebrating its 30-year anniversary doesn't mean its leaders can kick up their feet.
"We need to continue to evolve on an annual basis with everything that's happening. From mergers and acquisitions of our customer base of retail agents, mergers and acquisitions of our competitors, new competitors coming into our area or perhaps [leaving], or current ones acquiring new capabilities, the landscape of the insurance industry as a whole is constantly changing," said DeCotis.
Read more: Report: Insurance M&A activity continues to go strong
To keep up with the shifting insurance landscape, the DeCotis team meets regularly to talk about the changes in the marketplace and make informed decisions about how to evolve and stay relevant, while continuing to bring value to retail agents.
"The day that we relax is going to be the day that we fall behind," said DeCotis. "We are in an age where technology has enabled lots of big changes in short timeframes and, sometimes, it really is difficult to keep up with that. Unless you're engaged with it and talking about it on a regular basis, you won't see big changes coming, so we try to stay out ahead of all that and, so far, it's served us well."
Technology isn't the only element that's adding uncertainty to the insurance marketplace in which DeCotis Specialty Insurance plays.
"In the last few years, we've seen standard markets develop surplus lines divisions, and we've also seen standard markets write more business. They've expanded their underwriting box, and they're writing more business that we in the surplus lines industry would've considered ours," said the CEO. "That's been challenging to deal with. I don't think a lot of colleagues, myself included, really anticipated how much the standard market would broaden its scope over time to write in what traditionally was an E&S marketplace."
State-mandated Fair Access to Insurance Requirements (FAIR) Plan programs have also created some bumps for the wholesale broker. In Rhode Island, the FAIR Plan provides basic property insurance on eligible property to people who haven't been able to get insurance elsewhere. Licensed agents and brokers get a 12% commission, the online quote-bind-issue system is "slick," says DeCotis, and the agent gets an answer in 24 hours. While it's mostly personal lines business, the CEO adds that, not too long ago, that business would've come through the surplus lines marketplace.
"In some cases, certain agents think of the standard market first, then the FAIR plan, then the E&S market," he told Insurance Business. "We need to do a better job as an industry of identifying those areas and trying to innovate better, and make the case for why those risks are better off in the surplus lines industry through an E&S broker."