Program administrators are serving 'a vital role' for the insurance industry | Insurance Business America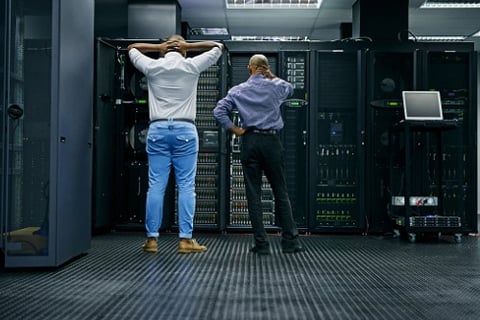 The program administration (PA) market in the US is a hive of creativity, innovation and growth. According to the Target Markets Program Administrators' Association (TMPAA), the US program business has more than doubled in size in the past eight years, growing premium review from $17.5 billion in 2010 to more than $36.1 billion in 2018.
"Back in 2010, I would say no-one in the program business (even the dreamers) could envisage the market doubling within eight years and growing at three times the commercial insurance market rate," said Jack Russell, head of program sales, North America, Allianz Global Corporate and Specialty (AGCS). "Such meaningful growth is incredibly exciting, but also disruptive. It requires PAs, insurance carriers and brokers to think and act more strategically about the program business."
Read more: Growth of TMPAA summit shows exciting times are ahead
What's driving this growth? As the wider insurance industry deals with evolutionary market forces like consolidation, increased competition, capital challenges and technology, insurance carriers and brokers are looking for ways to outsource and offload things they're not very good at or are falling behind with. That's one of the areas where PAs are "serving a vital role" for the industry, according to Russell.
"As the industry evolves, insurance carriers are trying to pursue insurtech. As they do that, they've got to keep the camp fires lit where they are and continue doing business as usual. They can't burn their boats, get over to the insurtech island, and then figure out things don't work quite like they thought they would. It's a world of AND, not a world of OR," Russell told insurance Business.
"As carriers try to figure out insurtech, they're not necessarily investing in their own systems, so this is where outsourcing to program administrators becomes very attractive," he added. "Among the many financially important roles the PAs are playing, that's certainly one of the top three. They're allowing carriers to offload things they're not very good at."
Read next: Breckenridge: Data is King in program administration business
PAs are often granted delegated authority by carriers to carry out underwriting selection, binding, issuing and billing. Furthermore, they're often tasked with the marketing, premium collections, data gathering, claims management/loss control and sometimes risk sharing. Essentially, they're like miniature carriers, but they have a lot more agility to navigate market trends and they're much closer to the end-consumer.
"Insurance carriers have the opportunity, or some might say the luxury, of letting PAs bring the entrepreneurial drive. And there's a reason they're comfortable doing this," commented Russell. "The PAs are closer to the customer, which means if there's a problem, they have to fix it. If customer demands change, they have to change too. The PAs have to innovate, and anyone with an eye on the business can see it happening.
"If you have a small PA business with 10 people, and their customers start demanding change, they will meet those demands for the customers. In an organization the size of Allianz (roughly 140,000 employees around the world), we're intellectually ready to make changes but we have less entrepreneurial agility at a local level. Intellectual readiness and strategical readiness are different to organizational readiness."
According to Russell, a lot of the big data and artificial intelligence (AI) insurance challenges are going to be solved outside the traditional insurance space. Robotics, AI and big data are being worked on by think tanks and R&D units funded by venture capital at a rate that the traditional insurance industry might struggle to match. But there are capital markets offering to provide risk bearing capital if insurance firms are "prepared to be agile, technology savvy, and work very hard at trying to differentiate themselves," Russell added. Outsourcing to PAs is another attractive option.
"I would advise any broker not already in the program business world, and without a unit that's acting as an MGA, to buy or build one as soon as possible," said Russell. "Brokers have to find a way to plug-in substantively to the growth in this niche. I think we'll be sitting here in four or five years, and the program industry will have doubled in size again. The multiples are pretty good at the moment."