Insurance agency launches new website for millennials | Insurance Business America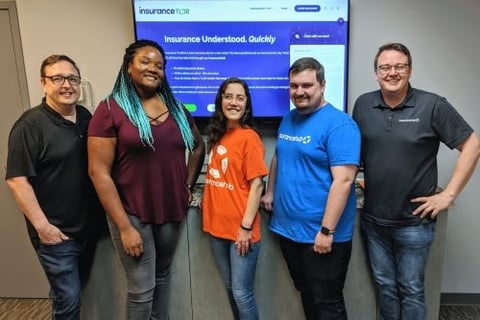 Atlanta-based insurance agency InsuranceHub has launched a new website designed for millennials and young entrepreneurs.
The insurance agency's insuranceTL;DR website was created to provide faster answers to an increasingly mobile segment of society, eschewing stock photos and imagery with shorter and more direct content that reflects the website's acronym, which stands for "Too Long; Didn't Read."
Visitors to the new website can also submit questions via subreddit, click a button to get an insurance quote and read related blog topics.
Read more: InsuranceHub acquires Insley Insurance
"While the InsuranceHub website is designed to appeal to a broader audience, insuranceTL;DR is targeted specifically to an up-and-coming generation that knows they need insurance and wants answers quickly," said Jason Marlowe, marketing director for InsuranceHub. "To create the most authentic experience, I assembled a team of millennials to build the site and supply engaging content.
"The result is sleek and streamlined with links to home insurance, auto insurance, and business insurance. Once they've found the answers they're looking for, our visitors can take part in a live chat with one of our insurance specialists and find themselves insured by the end of the chat – on their terms, without any pressure or hard sell from us."