Insurance industry's transformation is only just beginning | Insurance Business America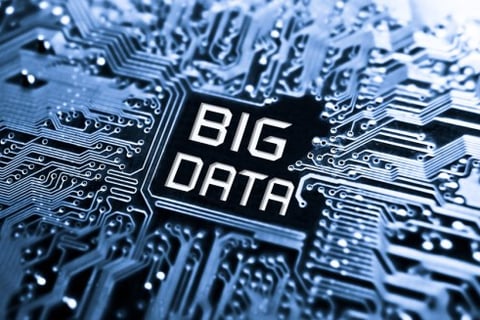 Insurers who fail to capitalize on "big data" risk being marginalized or coming under pressure to consolidate, Fitch Ratings has said.
According to the credit watcher, "big data" – large data sets used to reveal patterns or trends – is proving essential for insurers seeking to maintain and increase market share and profitability.
"Many elements of the insurance business could be transformed, such as distribution, risk selection, pricing and claims management."
Want the latest insurance industry news first? Sign up for our completely free newsletter service now.
Insurers have already been using large volumes of data to assess and price risk and predict future claims experience. But they have been slower than companies in other sectors to adapt their business models to rapid technological change, Fitch said.
"The gap is starting to close now that insurers have realised the potential of modern big data, but it has helped leave the door ajar for outside technology disruptors, which we believe will play a meaningful role as either direct competitors or technology partners to the major insurers."
Fitch stressed improved risk analysis and pricing as the "most obvious" potential for big data. It said non-life insurers have made the most progress so far, using data analytics and predictive models for greater price segmentation and optimising claims management.
Those in auto insurance may benefit from telematics technology, which monitors driving behaviour and generates a plethora of data to assess driver safety. The rise of wearable devices may help life insurers assess a customer's lifestyle and health, enabling more accurate pricing.
However, the collection of large and arguably more personalized data may also lead to privacy concerns.
"Data privacy laws and regulations have lagged behind rapid technological advancement and may lead to restrictions on data use and the breadth of data that can be collected as they catch up," Fitch said.
"More accurate pricing can also mean greater differentiation for higher-risk customers, which could be perceived as discriminatory. This could lead to regulatory intervention to limit the use of big data, or the pricing impact of its use in some sensitive product segments."
Nevertheless, Fitch expects early movers to gain a significant advantage, with the reward on technology investment increased by scale and network benefits.
"Those who reach critical mass first can pick the best risks and achieve operational cost efficiencies compared to the laggards," it said.
Related stories:
Research and Markets says data accuracy challenges hindering UBI adoption
Big data can provide personalized insurance: KPMG