Insurance partnerships to grow with consumers demanding more | Insurance Business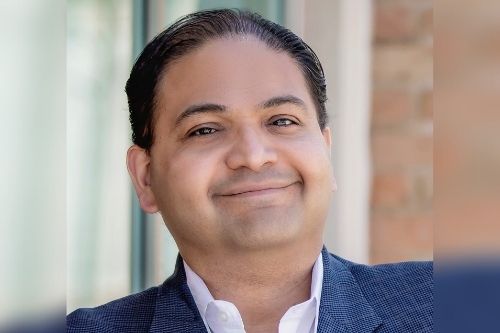 As consumers' insurance needs evolve with the influx of technology and the upending of traditional ways of doing business due to the coronavirus pandemic, insurers are coming up with innovative ways to grow consumer awareness around insurance offerings and engage with people. Part of this move involves insurers working with other companies to embed themselves seamlessly into people's daily lives, according to Accenture's latest "Global Insurance Consumer Study."
In fact, one expert notes that he's seeing many cases where insurers are now converging with other industries to meet new demands from customers, particularly in the health and wealth space.
"2020 in general was a time of high stress and high risk, and I think people felt adrift across multiple dimensions," said Kenneth Saldanha (pictured), Accenture's global insurance lead. "We saw it in people's health and their basic financial status, and with that came property and auto [insurance concerns]."
Alongside a heightened level of anxiety among consumers was a change in their shopping preferences, whereby people wanted their insurers to do more than one thing – a demand solved by insurers partnering with familiar names in other sectors as a way of delivering better products into the hands of consumers. Saldanha explained that this was an acceleration of a market trend that already existed before the pandemic, as property & casualty and life & health insurers made big moves into the health and wellness space, in particular via partnerships.
For example, NTUC Income and Visa launched SNACKUP in Singapore, which has allowed consumers to build insurance coverage when they use their Visa cards. Other instances of such partnerships have included Talem Health Analytics, which recently closed a $2.3 million seed round that will accelerate the launch of its AI platform to the auto insurance industry. "Having injury insights early in a claim cycle can benefit not only insurers, but customers too, by making early care a priority," said Talem co-founder and CEO Paul Travis.
Meanwhile, in the US, Nationwide announced a partnership with Walmart to launch a first-of-its-kind pet prescription program that will provide customers with access to more affordable prescription medicines for pets.
Saldanha pointed to several benefits that these partnerships have for insurers, namely by acting as defensive plays, giving insurance companies more 'shelf space,' and presenting insurers with growth opportunities.
First off, with many tech giants getting into insurance, insurers are looking for ways to stay out in front of consumers, or risk getting left behind. "On the flip side, this is a growth area for the insurance industry," said Saldanha. "Some of these partnerships, like the Walmart-Nationwide one, is fundamentally a distribution of shelf space-type partnership … But if we look at what is going to be the true gain for insurers around deeper partnerships that bring together these convergence offerings, is [building] that trust and relevance with the customer."
Consumer demands are only going to evolve from here, which means insurers need to keep pace and adapt their solutions today to meet a broader set of needs. After all, as Accenture's latest report argued, the uniform "indemnity model," where insurers collect premiums and process claims, isn't enough anymore as consumers now expect more help from their insurance provider.
"Insurers have to stay relevant with a broader offering. Otherwise, they are offering a niche solution that really isn't in line with what the customers are looking for," continued Saldanha. "Looking into the future, and seeing how insurers truly stay relevant with their customers and retain that position of trust to help them manage their risk overall in their lives, that's where I think the true benefit [of partnerships] lies."