Insurify gets $4.6 million funding for car insurance shopping app | Insurance Business America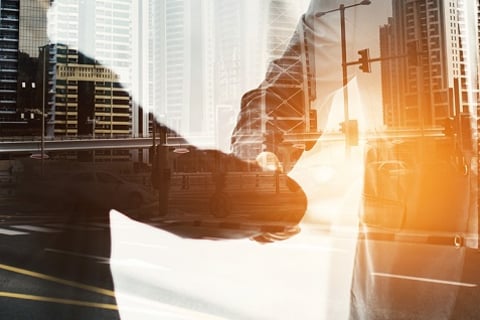 Online auto insurance comparison service Insurify has announced that the firm has secured $4.6 million in additional funding from venture capitalists MassMutual Ventures,
Nationwide
Ventures, and its current investors.
Concurrently, the firm said that it will launch enhancements to its existing virtual agent service by adding a bot enabled feature to its website and Facebook page.
Head of product Tod Kiryazov told
Insurance Business
in a phone interview that the Facebook Messenger bot includes features which allow a customer to connect with an agent, purchase a policy directly through the carrier website, or make further inquiries through chat.
Online payment is also enabled in some states with certain carriers.
The automated feature it said to have simplified the quote process down to two minutes, and it reverts as many as 12 quotes per policy inquiry, Kiryazov explained.
Insurify founder and chief executive Snejina Zacharia said that the brainchild for the service came from her involvement in a car accident, which caused a spike in her insurance. She wanted to simplify the shopping experience for people like her, she added.
Want the latest insurance industry news first? Sign up for our completely free newsletter service now.
"There is an obvious gap, people have to spend hours to search, compare and buy (insurance), to educate themselves about the different options they have," she said in the interview.
Getting customers online would also get insurers online, Zacharia added. Through their online service, she said carriers and their sales networks could be compelled to adapt and evolve with the needs of their customers.
"Brokers and agents have to adapt to be able to leverage systems and platforms that are focused on providing the best customer experience and focus on what they do best, which is selling on value and providing policy servicing," she explained.
The car insurance market is also rife with opportunities, Zacharia observed. She said Google receives 50 million car insurance searches every month. Furthermore, she said that, on average, motorists shop for insurance every six months to one year, staying with their provider for three years.
"Car insurance is probably the most commoditized insurance so there is not much difference from one policy to another. It's probably one of the (specialties) where shopping for insurance is most frequent," she noted.
This nature of the product thus makes it easy to "automate and digitize in terms of building the intelligence of the insurance agent," she added.
Since its launch in January last year, the company said it has observed 40% month on month average growth.
On one side of the equation, Zacharia noted that the market is ripe for such a service, and on the other, she said that the firm has built capacity to accommodate growth.
Currently, she said, as many as 40 carriers can service one quote through its platform.
Related stories:
Amazon, Apple and Tesla have 'opportunities in insurance'
Travelers to buy UK's biggest business broker