What's key to a strong innovation strategy in insurance? | Insurance Business America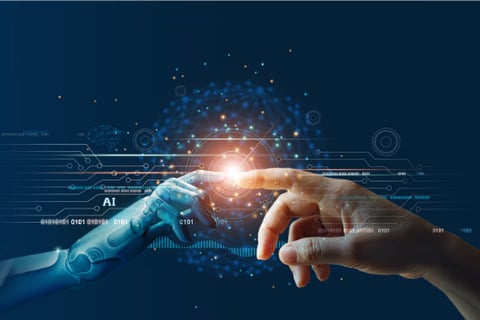 Innovation can be a scary term. It can be an exciting term. It's something that almost all insurance organizations are thinking about … but what does it actually mean?
"I think many folks would agree it's about taking the way we do business and finding ways to do it 10x more efficiently, or with 10x more volume. But it really comes down to the question of: 'Why?'" said John-Isaac 'JC' Clark, CEO of Arturo, an artificial intelligence (AI) and deep-learning property analytics start-up, stemming from American Family Insurance. "Some of the big questions from an innovation perspective are: 'What is it you are looking to achieve? Why are you innovating? What's the key thing you're trying to accomplish?"
When creating Arturo, American Family had one fundamental goal – to reduce loss ratios by cutting unnecessary costs in insurance processes. The firm quickly realized it needed better data in order to achieve that goal, and so the question became: 'How would it get better data?'
Read next: Taking telematics data collection to the next level
"A lot of times, property data […] is collected and captured in methods that haven't changed in decades – MLS data, tax data, physical property inspection data collected by humans – and so American Family posed the question of: 'How could you change that and make it A) markedly cheaper, B) markedly faster, and then C) markedly more frequent?' That's a really interesting question to ask yourself as an insurer," Clark commented. "The fundamental things that we need for residential P&C insurance – we want them faster, better, cheaper - and if we get all those things, we should have returns in ROI and value in our business.
"In an innovation process, [we have to] ask ourselves: 'Are we willing to find the things that will help us get these ROIs?' And once we prove them, [we must] do the reciprocal thing and turn off or stop doing the things we were doing before."
One thing that time and time again has proven to help companies in all sectors (not just insurance) achieve their innovation goals is partnership. This is something that Matteo Carbone, founder & director of IoT Insurance Observatory raised during the 'Strategy Driven by Innovation & Collaboration' panel at Reuters' Future of Insurance event.
"You don't need the best technology," said Carbone. "You don't need to apply that to everything [you want to create]. You need someone that is committed and able to do a step by step [of your innovation strategy] together. This is a partner; it's not a vendor. Collaboration is not about just buying something from someone. It's a partnership, and it's about working together."
Oftentimes, successful partnerships can result in compounding opportunities for ROI and innovation, according to fellow panellist Clark, where: "2+2 no longer equals 4; it equals 10." He added that, throughout the innovation journey, it's important to deconstruct the different aspects in order to test and measure that they're actually beneficial and are driving the best possible outcomes.
Read more: The why and how of marketing automation
As global head of digital distribution & innovation at AmTrust Financial Services, Michael Lebor is constantly thinking about the future of insurance and how to leverage collaboration to enable innovation, whether that's with insurance brokers, vendors, or reinsurance partners.
"We've been spending a lot of time thinking about this ecosystem […] and the interconnectivity of taking these little micro-services and everyone's superpowers [and leveraging them in the best possible fashion]," said Lebor. He gave the example of Clark and Arturo's "superpower" around property data. "How do we leverage that? How do we get that in [to our business] with agility and use it like a surgical instrument for exactly what it's needed for?
"To me, that's a very big part of the future of insurance, and where all of us are going to find success – when we can figure out how to tap into these little micro-services and leverage this ecosystem. It very much ties into collaboration. That's what I spend most of my time thinking about, and putting together relationships and partnerships that revolve around that."