New MGA solution brings insurers' technology dreams to life | Insurance Business America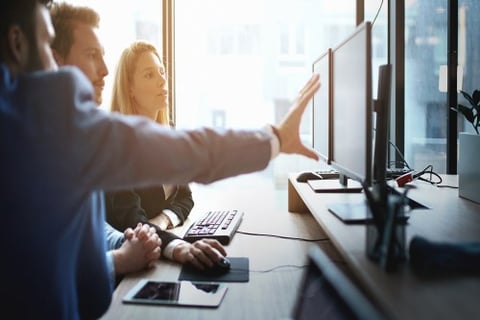 Getting a concept for a new insurance product or program off the ground and making it into a reality can be daunting, even as the insurance space and the needs of its customers develop at a rapid pace – evident, for one, with evolutions in technology.
As a result, the implementation of technology and how to do it right has become a common area of concern for insurance companies. Whether a carrier wants to deploy an insurtech's solution in their business model or an innovation team has a new idea that they want to bring to market in the form of a pilot, they might seek out additional expertise to bring those plans to fruition.
That's where Insurgent Consulting's new solution, MGA-In-A-Box, can offer some assistance.
"We identified that there was a gap in that process and that gap is very unique to each individual situation," said Joe Drozda, Insurgent's executive vice president. "When there's new technology attempting to enter the marketplace, investors have to be very impressed with the technology itself – with the approach that it's bringing to the industry, the customer acquisition model, you name it – but they also need to be confident about the insurance knowledge and infrastructure that's there to operate it."
Through MGA-In-A-Box, Insurgent can provide that agency infrastructure or make introductions with technology partners – whatever an organization needs to bring their ideas to life.
The time is right for investment in tech-led opportunities, especially as new technology is constantly entering the marketplace and offering benefits for insurance companies. Over the course of just one week, Drozda told Insurance Business he saw between 20 and 30 new tech solutions that ranged from agency management systems to accounting software, and their value propositions weren't based on replacing the work of the agent.
"The new technologies that are attempting to enter the insurance marketplace really vary and are extremely tailored to every one of their audiences," he explained. "The perception used to be that the insurtechs or the technology companies bringing new technology to our industry were really there to disrupt or even remove the agent, and now what we're seeing almost more often than not, is that the new technologies that are being created and introduced to our industry are there to support distribution. They're there to make the customer relationship and experience more productive, efficient, and, ultimately, better for all parties."
Technology isn't the only avenue through which companies might be introducing change. MGA-In-A-Box can also help a team planning to start their own program administrator. Insurgent has been approached a few times recently by groups with this plan in mind, who have the underwriting expertise, but lack the right infrastructure.
"Not only can Insurgent help with the coaching and the guidance in terms of identifying all the pieces of infrastructure that need to be in place to stand them up," said Drozda. "Through the relationship with the Norman-Spencer Agency, as an example, we could actually provide those services for that new team and that new program administrator, and then over time as they take on pieces of infrastructure one by one, ultimately the goal would be that the MGA-In-A-Box solution could be removed."
Insurgent's all-in-one offering has only been around for eight months, but its proven ability to guide teams at insurers, retailers, and insurtechs has already set it up for success.
"MGA-In-A-Box has picked up extreme momentum in recent months and everyday we're having conversations with folks about solving problems and launching products, so we're very excited about the future, not only of Insurgent Consulting, but the MGA-In-A-Box solution," said Drozda.