NFP introduces venture fund for investment in insurtech | Insurance Business America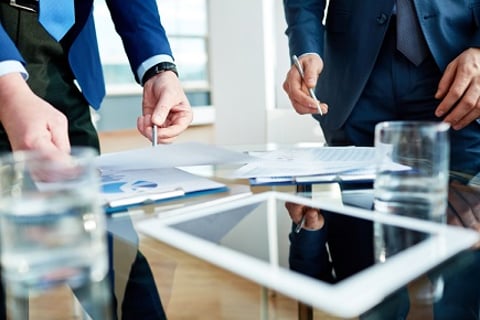 Leading insurance broker and consultant NFP is committing itself to insurtech with the launch of a new venture fund focused on strategic partnerships and investments in the emerging field as well as fintech and HR tech. At the same time, the brokerage has established an innovation lab, which will complement the fund through ongoing market research into insurtech technology.
"There are new technologies coming to play in the market that allow for a more seamless transfer of information between our customers, us and the insurance carriers," said Mike Goldman, NFP's president and chief operating officer. "As we have gotten more involved in helping evaluate and advise around these technologies to deliver value to our clients, we are so involved in our evaluation that it also makes sense for us to look at some of them as potential areas for us to invest in."
Tech solutions have infiltrated NFP's work across its business line, from the benefits space where technology can help enroll new employees, to P&C where new solutions that allow clients to purchase personal lines insurance are constantly entering the market.
Disrupting the insurance space isn't one of the goals with the new lab and fund, however, but rather it aims to improve the customer experience.
"For us, in our evaluation, it's less about what's disruptive to the insurance space and more about what is potentially useful for us in regards to our clients," said Goldman. "That's where our focus is – in helping our clients find the right solutions for their needs and connecting high growth innovators with demand for their solutions."
The needs of NFP's clients, which are often mid-market companies, have evolved. Those employers are becoming more educated consumers, which in turn also enables the end user participants to be educated about new technology. That's where the advantages of insurtech come into play, said Goldman.
"We look at ourselves, at the core, as advisors. We're responsible for educating our customers and providing them the best advice. The more educated we can become about different technologies, different innovations that are coming to market, the better we are at giving our clients advice around those things. We've always been agnostic about finding the best solutions for our clients, so whether that's insurance carrier solutions or whether it's technology solutions, we want to make sure that we find the best things for our clients to use."
The innovation lab is already filling an active pipeline of opportunities for NFP to evaluate for both client use and potential investment.
"Sometimes these different things coming to market are hitting us in so many different places across the company and hitting our advisors in so many different ways, our focus on innovation – through NFP's Innovation Lab and Venture Fund – gives us one consolidated channel to funnel and evaluate new solutions so that we can evaluate them on a very consistent basis," said Goldman.
The president and COO added that many exciting ideas are coming out of the new platforms, and the team has met with innovators who have a lot of passion for the products they're creating. But it's the NFP customer who's the key beneficiary of these developments.
"For us, it's important that we know and we're aware of different technologies that can make our clients' lives easier in a way that's advantageous to them," he said. "That continues to be our focus and our purpose as we serve our clients."
Related stories: