Porch Group enters into $100 million agreement to acquire Homeowners of America | Insurance Business America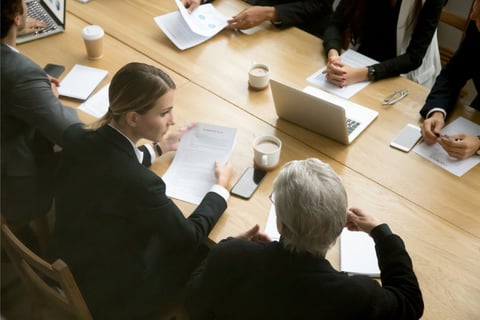 Porch Group – a provider of software and services to home service industries – has expanded its insurtech portfolio with its acquisition of Homeowners of America Holding Corporation (HOA) and all of its subsidiaries for $100 million.
The HOA deal comprises $75 million in cash at closing, and $25 million in either cash or Porch Group common stock based on the share price at the time the transaction closes, a release said.
HOA is an insurance carrier/managing general agent (MGA) that operates in six states – Texas, Arizona, North Carolina, South Carolina, Virginia, and Georgia. In 2019, the company was the 12th largest home insurer in its home state of Texas. HOA is also licensed to operate in 31 states, and works with a network of over 800 independent agency partners, which includes Porch's own Elite Insurance Group insurance agency.
Porch began as a marketplace for home improvement and repair services, but years after its launch in 2013, the company transitioned into building what it calls a "vertical software platform for the home." In order to create a one-stop platform for all things home services, the company acquired businesses such as HireAHelper, Inspection Support Network, Kandela, and Elite Insurance Group.
"HOA is a great business with a deep and experienced leadership team who have spent more than a decade building a growing, profitable, and innovative MGA and insurance company hybrid," said Porch founder, chairman, and CEO Matt Ehrlichman. "We have spent significant time assessing a large number of companies in the insurance industry to identify the right fit for Porch and we can confidently say that HOA is exceptionally unique."
Ehrlichman added that HOA will allow Porch to "significantly accelerate [its] ability to penetrate the massive insurance industry and provides us the actuarial, underwriting, reinsurance, and claims management products and expertise we need."
By operating through a network of independent insurance agencies, HOA has a business-to-business-to-consumer (B2B2C) revenue model, which Ehrlichman said is a "great fit" for Porch's own B2B2C model.
In an interview with TechCrunch, Ehrlichman explained that Porch was already a licensed insurance brokerage (by way of its subsidiary, Elite Insurance Group), so it made sense to acquire HOA.
"We're able to capture all of the economic value from the consumer as we help them get insurance set up with their new home and we can really control that experience to delight them," the chief executive said. "As we wrap all the technology we've invested in around that experience, we can make it super simple and instant to be able to get the right insurance at the right price for your new home. And because we have all of this data about the home that nobody else has — from the inspection we know if the roof is old, we know if the hot water system is going to break soon and all the appliances — we know all of this data and so it just gives us a really big advantage in insurance."