Product showcase: Broker Buddha's 'white label' branded online portal | Insurance Business America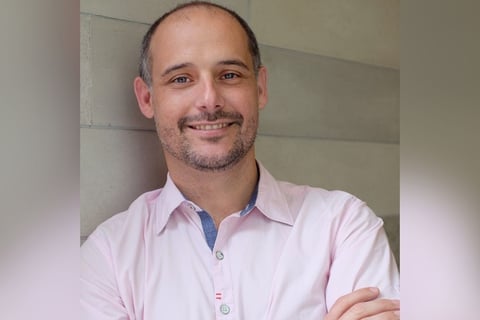 Jason Keck co-founded and became CEO of the insurtech Broker Buddha without any previous insurance industry experience.
Earlier jobs in the non-insurance start-up world included a stint as head of product development at social networking website Tumblr, among many other entrepreneurial professional gigs.
As the leader of Broker Buddha, Keck (pictured) helped shape the company's branded online portal for agents and brokers, which is designed to help save time and give their clients a better customer experience.
Keck brings an "acute focus on design and customer experience" to Broker Buddha from his previous jobs that he said is critical to all industries, "in a consumer mobile world where you don't have much time to get people's attention." Put to work building Broker Buddha's platform, that sensibility helped to drive "a clean, good-looking user experience" and technology, he added.
"Prior to modern insurtech tools coming around, insurance software was very terminal driven and green screen and mainframe oriented," Keck said. "A design-focused approach to the [Broker Buddha] product ended up having material positive effect on people's experience" with it.
Broker Buddha debuted in May 2017 and launched its platform in January 2018. Now with 25 employees and growing, the company has raised $5.5 million in venture capital so far from angel investors along with friends and family. The company is pursuing a further raise and hopes to close by the 2022 second quarter, Keck confirmed.
Design and forms
Broker Buddha's platform is designed to replace paper printers and scanners by providing capacity for online forms and electronic signatures. Agencies use it to streamline their applications and renewal processes and interact directly using it with their clients. The goal was to make it attractive and easy to use.
"Because the product is designed for agents to put it in front of their clients, we had to make it look and feel great … to inspire them to use it more with their clients because they actually felt better about themselves," Keck said.
The basic idea is that the platform can be customized for each agency or broker client with a look unique to each of them.
"It's a white-label platform. Agents can customize their colors, the logos and the messaging on the platform to use the brand they've spent so much time to create," Keck noted.
The target market is laser-focused: insurance agencies and brokers with a focus on helping them engage with their customers. For now, the company is 90% focused on commercial lines, which is something Keck said helps Broker Buddha stand out.
"We help agencies with their large and complex policies, unlike a lot of other insurtechs that are focused on small commercial," Keck said. "The 10,000 smart forms that we've produced on our platform actually help agents with their clients who don't fit into the bog standard small commercial policy."
Keck said the platform's capacity to generate and handle forms is particularly noteworthy in terms of helpful technology.
"Number one is our 10,000 smart forms that we've produced … we've converted 10,000 carrier PDF static applications … into interactive, online smart forms," he said, referring to the use of online tools to easily configure forms with a company's business processes. By having a smart form library, agents can easily collect information from their clients online.
Next, the company integrated a signature feature, so when a client fills out applications online and clicks submit, Broker Buddha produces a PDF that the clients can easily sign and deliver to their agents.
Keck asserted that the white label feature is also unique, allowing agents to brand, customize and configure control of the site's functions to their specifications. There is also something called a "dynamic form bundle," which allows agents to create a template out of forms they need to collect to place a policy, using conditional logic to load additional forms based on answers to preliminary questions.
"The ability for the agent to construct these form bundles and turn them into a template that they can share with any of their clients really streamlines their operations," Keck said.
In addition, the company has come up with an efficient way to help agents remind their clients about form deadlines.
"We have an integrated reminder system so that agents don't have to nag their clients to get information back to them," Keck said. "There's a configurable system that lets them use their own messaging and set reminders at their own frequency that we send out on their behalf."
TurboTax for commercial insurance
In the end, Broker Buddha behaves not unlike the TurboTax platform, Keck explained.
"It starts with all of your old information. It tells you what you need to, and it doesn't let you continue until you finish all your information," he said. "And then when you're done it presents you with the ability to electronically sign it."
More than 100 agencies are on the platform now, a level that doubled in 2021 from the previous year.
Through the coming year, Broker Buddha plans to use its pending capital raise toward scaling the core business and also build out new features and functionality.