How can brokers help clients see the wonders of insurtech? | Insurance Business America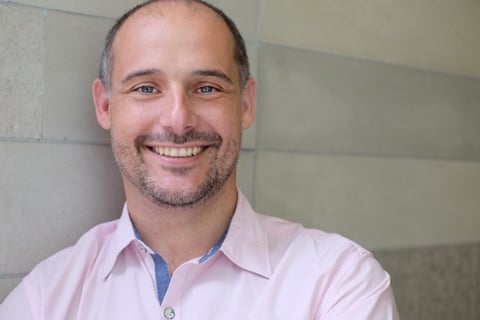 Disruption is not that scary — those are the words of Broker Buddha founder and CEO Jason Keck (pictured) when asked about the most important lesson that insurtech has brought to the industry over the past year.
While the adoption of technology brings forth changes, Keck believes they will ultimately prove to be a critical enabler in the insurance industry.
Insurance Business had an in-depth discussion with Keck about the opportunities and challenges that loom as technology becomes a necessity for insurance firms. In this interview, Keck explains how insurance brokers can educate their clients about technology adoption and how insurtech can actually improve the overall customer experience.
IB: What trends and changes can we expect from insurtech this year?
Keck: This year we'll see early entrants begin to scale, fast, especially with direct to consumer personal lines insurance offerings. Conversely, we'll see how late comers will struggle to penetrate the marketplace, trailing behind products that have not only established a loyal customer-base, but have inked partnerships with the industry's biggest players.
Micro-commercial online commercial insurance brokerages are struggling to reach profitability and looking for other ways to grow, while established agencies are beginning to adopt competitive technologies to stay ahead of the game.
IB: Why is it important for firms to seek the help of insurtech players?
Keck: With so much consolidation happening right now, technology is required to help small firms compete, and to help large firms realize the efficiencies of consolidation. On both sides of the spectrum, the benefits of technology can't be overstated.
The right approach to insurtech can help you outshine your competition and earn longevity in the marketplace, while the wrong one can set you back years. With so many options on the table, agency owners face a familiar strategy decision: do they build their own solution, acquire a tech company to accelerate product development, or do they partner with a company for whom the relationship would be mutually beneficial?
The truth is, most agencies can't do it themselves. They don't have the technical expertise or resources to build out their own solutions, and may not be in a position to acquire another company. Congruent partnerships have emerged as a key path to success for smaller agencies, as is true for my company and the agencies with whom we've built relationships.
IB: How can insurance brokers explain the importance of adopting technology to their clients?
Keck: Brokers need to deploy technology with benefits that are implicitly obvious to their clients. The core advantages should speak directly to problems their clients routinely face. Broker Buddha, for example, saves brokers countless hours spent printing, signing, scanning and faxing, by simplifying the application and renewal process. And we're not alone. Insurance technology is tackling problems across the board, including faster response times on service requests, and better pricing as a result of being able to access more carrier markets.
Case studies and testimonials also go a long way here. To help drive home how beneficial a new product is, brokers might consider connecting an undecided client with one who has already started using the technology and is seeing their business grow as a result. Important to keep in mind, of course, is that some technology doesn't require customer adoption and can be leveraged behind the scenes to help brokers be more efficient (without customer interaction).
IB: In what ways can insurtech players improve consumer experience?
Keck: Insurtech is transforming the consumer experience, nearly top to bottom. Brokers are able to host self-service tools directly on their platforms, giving clients and brokers real-time access to one another. Dynamic customer portals also provide a single destination for clients' needs, like policy information or service requests, while advancements in AI have reduced the need for data entry by sourcing external information for quoting. It's worth underscoring, too, how direct access to information increases the requirement for brokers to be more transparent with their handling of personal data.
IB: What are some of the short-term challenges insurtech players face?
Keck: Insurtech companies have a hard time dealing with the pace of adoption. Established players have been in the game for a long time; it's hard to break habits and it's intimidating to learn new skills. The biggest challenge insurtech companies face is the pace of change and a company's willingness to learn new systems.
IB: How do you think doubts regarding the adoption of technology should be addressed?
Keck: Even the most successful and effective technology will go through a typical adoption curve. Only the ones that solve the biggest problems will cross the chasm. Case study data will ultimately prove the value of a solution, while company traction data will prove the scale of the benefit to the market.
IB: Anything else you would like to add?
Keck: It's 2019, the internet has been around for over 20 years. Technology solutions in insurance, though, are painfully outdated. Agency management systems for brokers, and policy management systems for carriers, each use interfaces more than 10 years old. Successful insuretech offerings will combine valuable features with modern designs to deliver the best user experience possible. More than any time in the last 20 years, agency and policy management systems, despite their installed base, will be challenged by newcomers who can move fast and solve problems.