Quoting volumes stabilize, but not everywhere | Insurance Business America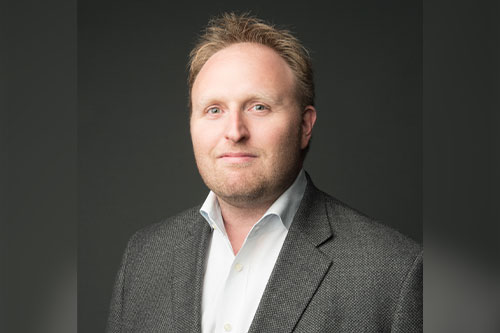 The first wave of the coronavirus in the United States seems to have passed, as businesses move to reopen in many states and some people begin to return to work. In the same vein, quoting volumes are starting to stabilize, according to Insurance Technologies Corporation's (ITC) latest "State of Insurance Rating COVID-19 Weather Report."
For the past two weeks, quote volumes averaged 6.9% behind projections, found ITC, though the picture looks different state by state.
"States that opened early or had a little bit more of a proactive reopening plan, we've seen [them experience] a considerably increased pace of quotes," said Laird Rixford (pictured), president of ITC. On the other hand, he noted, "States like Illinois and California who have been behind the curve of reopening are still at [numbers similar to those] back in March and early April, where they're 20% below quote volumes."
Other examples include Georgia, which had a reopening date of April 30 and has seen a 12.4% variance from quoting volume expectations over the past two-week period. Meanwhile, Washington, which only started to reopen on May 31, had a -36.3% variance from expectations over the same period.
Part of the reason for the broader uptick in quoting volumes from where they were a few weeks ago is that consumerism is returning – people are buying cars, houses and other assets again, in turn necessitating the purchase of insurance coverage. Moreover, those who cancelled their auto insurance policies because they weren't driving anymore are now repurchasing insurance as they get back behind the wheel.
Read more: How COVID-19 has changed our driving habits
"We've seen in states that have reopened a marked improvement in the number of driven miles per person," said Rixford.
Nonetheless, many insurance agencies are still not reopening their physical offices. They're instead continuing to work remotely, which speaks to the resiliency of agents in leveraging technology to serve their customers, and also to roll with the punches, explained Rixford.
Notably, the coronavirus crisis is far from over, and the ongoing protests against police brutality as well as the looming hurricane season also bring new challenges for the insurance industry. While these events will have limited impact on the ability of agents to do their work, they do need to be there for their customers.
Read more: Will business interruption cover trigger in a hurricane if pandemic lockdown is still in effect?
"Consumers look at their agent as the person who sold them the policy so agents are going to have to develop the ability to educate their customers on how to navigate this new world when it comes to making claims, getting business interruption [coverage], and so on and so forth," said Rixford.