Sequence for success: Aligning your tech stack for maximum results | Insurance Business America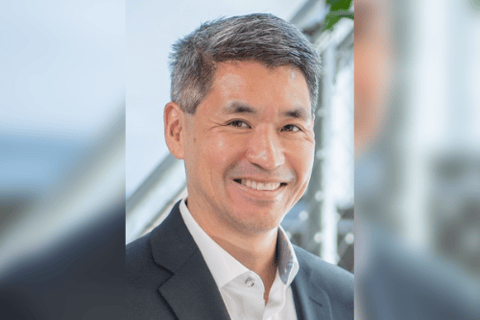 by Jason Liu, Zywave's Chief Executive Officer
Last year, Don Bailey and I introduced The Sales Revolution – Digital Disruption Demystified: The Ultimate Guide for Driving Agency Growth. Our e-book created a strategic guide for insurance agency leaders as the insurance market experiences seismic market changes due to the growing digital landscape. So much is happening that we've decided to add an update.
Our newest chapter walks you through successfully implementing insurtech into your agency, along with tips and tricks to maximize your results. It's all about sequence: the optimal order in which insurance agencies should implement technology solutions. Putting it all together with a strategy, implementation plan, and forward-thinking mindset will allow you to embrace market change, leverage technology to its fullest potential, and come out on top. Let's get started.
The key? Sequence
There are six key business solutions that are essential to the modern insurance agency that can be broken down into three categories:
Foundational data systems, including your agency management system (AMS) and customer relationship management (CRM).
Automation force multipliers including your CPQ which allows for digital quoting and comparative rating, marketing automation, and content and content management software.
Client value-adds including a client portal, online enrollment system, HR applications, and learning management systems (LMS).
Understanding the sequence is essential to ensuring that you are getting the most out of your insurtech solutions.
When you see the chart below, you may think that it's best to go for the quick wins – the solutions with the lowest investment costs and the fastest return on investment. But if you don't lay the proper groundwork with a CRM and AMS, you won't set yourself up for long-term success.

Start with the foundation: Your CRM and AMS
AMS and CRM are foundational data systems and will be the pillar of any agency's success. In combination, an AMS and CRM will make sure you are running a well-oiled system of record and customer tracking mechanisms.
When you are working on selecting the right solutions for you, it is imperative that you choose two applications capable of integrating when it comes to both data and workflows. There's an ever-increasing amount of data that is passed between an AMS and CRM, so it is essential to select platforms with open APIs and integration capabilities.
But it is also important to understand that implementing AMS and CRM systems is an immense amount of work and will take a lot of time. Depending on the agency's size, implementation can take anywhere from six months to two or more years. AMS and CRM are the most extensive projects when it comes to implementing insurtech solutions, but they are also the cornerstone to an agency's success.
Add in the quick wins
As mentioned, implementing your AMS and CRM is a big task. But once you have that process rolling, you can start adding in the quick wins or your automation force multipliers. Every agency is unique and can use these tools differently, but overall a good game plan is to tackle the quick wins in this order:
Small group CPQ
Content and content management
Localized email marketing automation
Large group CPQ and centralized email marketing automation
You will notice that it's recommended that you tackle small group customer segments before a large group. By focusing on small group customers first, you can optimize your process before leveraging that experience when you begin automating your large group process.
As you consider adding in your automation force multipliers, remember that these don't all need to be implemented before you've completed the CRM and AMS implementation. You can tackle these solutions as your time and resources allow. But you should have all of these solutions implemented before moving onto the last stage – adding your external client value-adds.
Don't forget the client value-adds
Once you have built your foundation with an AMS and CRM and added your automation force multipliers, the last key component is your external, client value-adds. These value-adds are client software that you as a broker provide to make your client's jobs more manageable, such as online portals, enrollment systems, HR applications, and learning management systems.
Just like the quick wins, these solutions don't have to be added simultaneously. You can decide which solutions are most essential based on your agency's focus and clientele and which you have the resources to implement.
It is also important to remember that introducing client value-adds one at a time prevents you from overwhelming your customers. Imagine adding five new products all at the same time – that will quickly overwhelm your clients. It can also cause portal fatigue and actually result in lower usage and thus decreasing your ROI. Proceed at a rate that can be reasonably absorbed by your clients.
Ready to learn more?
If you're willing to take the time and energy to invest in quality insurtech solutions, imagine all the efficiency and growth that your agency will be able to achieve. Your opportunities would be endless.
To learn about the process of implementing an effective insurtech sequence into your agency, you can download your free copy of the Sales Revolution by visiting www.insurancesalesrevolution.com.
About the Authors
Don Bailey has over 30 years of experience in the insurance industry, working in various roles spanning from underwriter to producer to CEO. He was the former Chairman and CEO of Willis Towers Watson North America, President of Allstate's business-to-business portfolio of companies, and the President of Global Sales at Marsh. Currently, he is a partner at Bristlecone Partners. In early 2019, Bailey joined Zywave as a member of its Advisory Board.
Jason Liu has over 20 years of experience leading multiple high-growth software companies across the world. Previously, he served as CEO of UC4 Software, Univa UD and SAVO, a leading provider of sales enablement software. During his tenure at SAVO, he was at the epicenter of working with numerous large and midsized companies making the Sales Revolution transformation outlined in this book. In 2018, he became the CEO of leading insurtech provider Zywave.