The biggest mistake agents make when nurturing prospects | Insurance Business America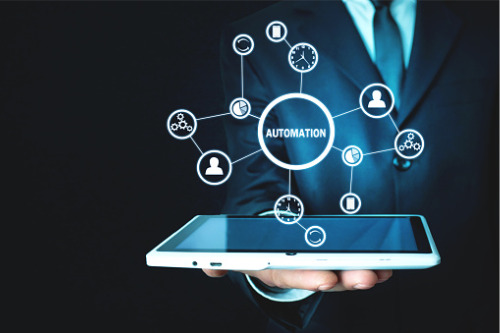 Bringing new business into an agency requires the nurturing of prospective clients. However, there's a few key mistakes that insurance agents make as they're trying to win over prospects, such as forgetting to follow up with them.
"You have to follow up with a prospect to increase your chance of writing that policy and getting that sale, but it's very easy to get distracted with whatever fire is in front of you," said Becky Schroeder, chief marketing officer at Insurance Technologies Corporation (ITC). "It could be that a follow up gets missed because the agent is out sick or on vacation and then they don't get those follow up reminders until they return, which by that time that consumer may have bought the policy elsewhere and it's too late."
To address this challenge, insurance agents should consider using a marketing automation tool, which can supplement the agency's follow up process by automatically sending follow up reminders to the prospect.
Read more: Digital tools to deal with insureds' desire for instant gratification
"That doesn't mean you have to replace the follow up call, and nor should it, but that automation is good to have so that if you missed a reminder or you're out sick or on vacation, the very least that prospect is going to get is an email from you, which could mean the difference between them calling you back to buy the policy and them forgetting about you entirely," explained Schroeder.
There are many marketing automation tools available that can be beneficial to an insurance agent who's looking for a turnkey solution. AgencyBuzz from ITC is one marketing automation tool, and it also has a design library of emails as well as a royalty-free content library that agents can use without needing to know how to build a website or write content themselves.
"I would encourage any agent looking to add such a tool to their arsenal that they do their due diligence on the solution they're evaluating to make sure it's going to meet their needs and expectations," recommended Schroeder.
Alongside using a marketing automation tool, an effective prospect-focused strategy involves good timing. Agents should match the timing of the follow up emails they're sending to the average sales cycle depending on the line of business. For example, a personal auto policy might have a short sale cycle of three or four days, while a commercial policy or life policy might have a longer sales cycle of a year or 18 months.
Read more: Which technologies inject the most value into the insurance supply chain?
"You want to time your follow up emails according to what that sales cycle looks like and what follow up points you want to have during that sales cycle period. You want to identify how long that is for each line of business you write, and then create the follow up cadence accordingly to match those touch points you want to make," explained Schroeder.
The next component to consider is the content of the follow up emails. There's a time and place for the standard "Hi Mr. Prospect, I'm following up on your request for an insurance quote" email in a nurture plan, but agents will want to go beyond this message.
"Depending on the automation platform you're using, you may be able to include details from the policy quote that you provided them in the email, which can be extremely helpful because of that personalization," said Schroeder. "In addition to that standard follow up email, you're going to want to also include content in your follow up process that your prospects will find valuable. That could be information about your agency, what it's like to work with you, a case study of how you've helped clients like them with a similar policy, or an FAQ. You're going to want to sprinkle that throughout your nurture plan."