Zywave's ITC acquisition creates leading agency solutions provider | Insurance Business America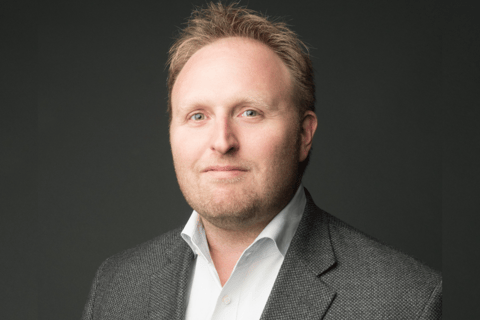 The insurance technology space was shaken up in November when Zywave, Inc., a provider of cloud-based sales management, client delivery, content and analytics solutions for the insurance industry, announced that it had entered into a definitive agreement to acquire Insurance Technologies Corporation (ITC).
On November 30, ITC CEO Laird Rixford (pictured) and Zywave CEO Jason Liu came together during a LinkedIn webinar to provide further clarity on the deal and why the two firms make an ideal pair.
"The ITC team is excited to be joining forces with Zywave … to make sure that we are providing better support and service to our shared customers," said Rixford. "Like Zywave, we offer solutions designed for the independent insurance agency market to help them drive business efficiencies and accelerate their growth."
ITC provides everything from agency marketing services – including websites, marketing communication automation, search engine marketing, and custom content services to drive social media engagement – to agency management systems and a personal lines comparative rater, which automates the quoting process and enables users to receive multiple quotes instantly.
"We currently power more than 30 million unique quotes every single year through the platform," noted Rixford. "We do that through both an agent-facing platform, as well as a consumer direct platform that allows consumers to receive those same multiple quotes."
Read more: Next-gen comparative rating solutions give agents a competitive advantage
When it comes to comparative rating, ITC and Zywave have more than a little in common, explained Liu.
"We have by far the industry leader from a comparative rater standpoint – what we call CPQ, or a configure, price and quote. We just launched one in the commercial space last quarter and now with ITC, which has the leading … comparative rater in the personal lines space, we can combine those," he said. "We've clearly established ourselves as the leader in the entire industry as it relates to comparative rating and CPQ across all three major segments – benefits, commercial, and personal lines."
Read more: How to design an agency website with user experience in mind
Meanwhile, on the agency management system (AMS) front, Zywave offers its partners a benefits-focused solution, while ITC brings an AMS solution for commercial and personal lines, demonstrating another way that the deal will bring advantages to agents across all three segments. This is an "incredibly exciting story to tell," added Liu, pointing to the many "fantastic synergies and compliments in this combination," not least of which, highlighted Rixford, is the culture piece.
"It really came down to a fit of culture and culture is a lot more than just a foosball table – culture is a growth mindset," he said. "Talking with Jason and others from the Zywave team, we felt that the growth mindset was key ... That [helps] us to create solutions and services that allow our customers to grow … [and] the growth of our customers drives our growth."