Trailblazer makes waves with AI-powered E&S insurance platform | Insurance Business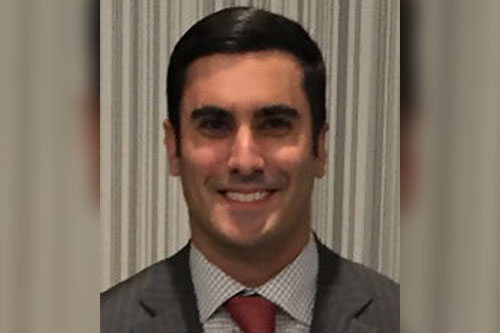 Paul Gaglioti III (pictured) is a trailblazer worth watching. He's an insurance success story that other young entrepreneurs could learn a lot from. What makes the 33-year-old such a success story?
Eight months into his insurance career, at the ripe old age of 25, Gaglioti founded a retail insurance brokerage called Diversified Risk Solutions. Nine-years later, and not only has he been named one of Insurance Business America's Top Producers twice (in 2017 and 2018) but he's also now made the magazine's Top Specialist Brokers list for 2020.
He's been recognized for his work as co-founder and CEO of Harbor.ai. Launched in 2017 – just six years into Gaglioti's insurance career – Harbor.ai is a fully licensed excess & surplus (E&S) lines brokerage and MGA, powered by a proprietary Harbor.ai artificial intelligence platform, which was developed by his friend and company co-founder Marc Hadfield.
Read next: Insurtech investment hits all-time high
"I entered the industry when I was 24-years-old, and, eight months later, I started the retail brokerage part of our business, called Diversified Risk Solutions. That was in 2011," said Gaglioti. "When I started out, I was working for a brokerage and I saw some opportunity. My father suggested I start my own business, and I went for it. And the rest is history."
After setting up Diversified Risk Solutions in 2011, Gaglioti and Hadfield went on to launch a wholesale brokerage, named Harbor.ai LLC, and the artificial intelligence platform, Harbor.ai Inc. With all three companies working in tandem, the business is able to "full-stack transact insurance products to various consumers" in the E&S space through multiple distribution avenues, Gaglioti explained.
The Harbor.ai artificial intelligence platform was developed by CTO Hadfield, who trained as a data scientist at Princeton University. It has enabled the firm to streamline some of the most complicated specialty insurance transactions by using machine learning to create prediction and recommendation models, logic and inference to understand the needs of the insured, and relevant data to determine if insurance carrier appetite is met via the underwriting process.
Read more: Which technologies inject the most value into the insurance supply chain?
"Our technology platform enables us to identify problems in two ways," said Gaglioti, who is chief executive of Harbor.ai. "First, we identify the actual problems themselves using a dynamic question set. We have 18,000 dynamically tied supplemental underwriting questions, and we do everything appetite-based, so we see exactly what a carrier wants to do and then we market to that appetite. We'll connect directly to an insurance carrier through their rating platform, and then we'll use artificial intelligence to streamline deals and transact business as quickly and efficiently as possible.
"We're able to do that because we use structured data. In E&S insurance, where there are super sophisticated transactions with all these different variables, our machine learning, artificial intelligence platform uses structured data to properly represent those variables not only to the consumer, the agent and broker, but also to the carrier and underwriter so they have a better understanding of the risk. We're giving more structured information in a shorter period of time, which enables carriers to make more rapid underwriting decisions."
Since its inception, Harbor.ai has garnered lots of interest in the E&S insurance industry. The young firm is in the middle of its first Series A capital raise, and has just received a significant investment from an E&S industry executive with 35-years of experience, who will join the firm in the spring as chief operating officer. Gaglioti and the team are also down to the final 50 insurtech candidates, out of 1,000 in total, in a Plug and Play Silicon Valley venture capital fund competition - something the CEO described as "very exciting".
"There's always more work to be done when it comes to technology in the insurance industry, and there's so much opportunity that can be taken advantage of," he told Insurance Business. "I think in the E&S space, there's the most room for growth, but you're also solving the most complex problems. It's never going to be easy. There's always something that needs figuring out. One thing I would say is that it's always exciting. We see different deals, different problems and different risks every day. There's never a dull moment."