Verifly rebrands into Thimble, raises millions in Series A funding | Insurance Business America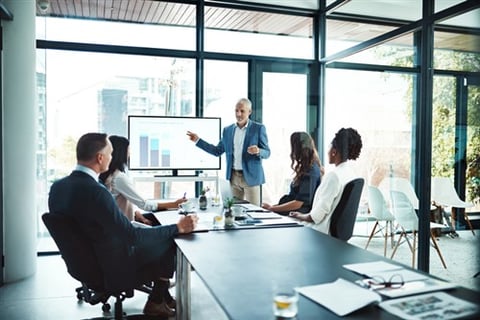 Insurtech start-up Thimble – recently rebranded from Verifly – has revealed that it has secured millions in Series A funding.
Thimble is a start-up that offers on-demand insurance coverage – underwritten by Markel – which can be purchased either through the company's website or proprietary smartphone app. Notably, the policies can be purchased in increments to cover a set period of time – either by the hour, day, week, month or year.
The insurtech's latest funding round, which raised $22 million, was led by media and internet company InterActiveCorp (IAC). Previous investors Slow Ventures, AXA Venture Partners and Open Ocean also participated in the Series A round. Thimble's total funding has reached $29 million.
Verifly's rebranding into Thimble came as the company responded to customer demand for more insurance options; the change was unveiled as part of the Series A venture financing. Verifly was founded in 2016, originally to offer insurance to drone pilots, but the company later expanded its product range to serve other different types of businesses.
"It became clear that we were becoming much bigger, the opportunity was much bigger and we needed a name that basically reflected how big this could be—how iconic—not just for one type of business but every type of small business," Thimble founder and CEO Jay Bregman explained to Carrier Management.
In another interview with TechCrunch, Bregman clarified that while his company offers on-demand insurance, its customers are not limited to those who take part in the "gig economy;" the chief executive even pointed out that only 4% of Thimble's customers identify as gig economy workers.
"There is this larger thing called the gig economy: People working in flexible ways, on their own terms," he said.
Bregman explained that as work becomes shorter term and "more transactional," it makes little sense to purchase an annual insurance policy. To prove his point, he noted that 75% of Thimble's customers did not have insurance prior to purchasing from Thimble, and that a good 50% of customers are purchasing insurance to cover a single day or less.
The CEO shared that Thimble is on track to sell 100,000 policies by the end of 2019.
Presently, Thimble offers liability coverage for customers in over 100 professions, such as beauticians, DJs, dog walkers, handymen, landscapers, and even musicians.