What do agents want in an insurtech? | Insurance Business America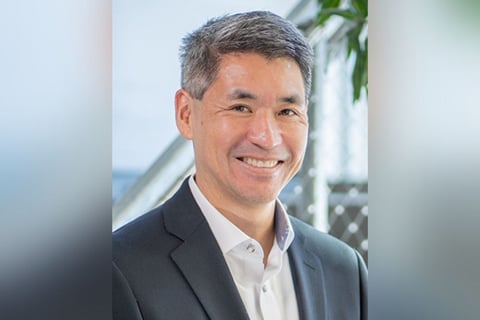 Insurtech companies have typically focused on easing the path for back-office tasks. However, more and more agents and carriers are expecting their technology providers to offer more holistic solutions, according to Jason Liu (pictured above), CEO of Zywave.
Zywave was named a 2021 IBA 5-Star Insurance Technology Provider. The company more than doubled in size last year, making several acquisitions in addition to its organic growth. One of the reasons for Zywave's success, Liu said, is its "front office" focus.
Watch now: What do insurers and brokers really want from technology providers?
"Zywave is one of the largest software companies in the entire insurtech space. … When you compare us to some of the other large players in the space, there's a couple of things that really, I think, differentiate us," Liu told IBA. "One thing that really differentiates us is that the other large software platform providers are really focused more on what we call the back office – things such as the accounting side and claims and settlements.
"Zywave is really focused on what we call the front office, which is everything you need to grow your business as an agency or a carrier. That's everything from lead generation and prospecting to quoting to issuing, all the way through to servicing your customers digitally."
Liu said the days of insurtech being solely a "back office" solution are in the past.
"Agencies and carriers have to think about growing. That's not just about their existing customers and renewing business and expanding business – it's also about prospecting," he said. "The whole world is shifting now towards agencies and carriers having to think about how you actually generate revenue and grow your customer base. And that is the new stack of technologies that Zywave is leading – things like digital prospecting, digital lead generation, how you actually do digital quoting now. … And then, how do you service your customers digitally?"
Read next: Zywave envisions 'possibly two' acquisitions in 2022 first half
Liu said that insurtech wouldn't replace independent agents – but it would free them up to do the things that really matter to the customer.
"We realize there's always going to be a human element; we're not saying that humans are going away," he said. "But a lot of the mundane stuff that is currently being done [by humans] will be done digitally, which will free up time for our agency customers to be much more consultative, where they can provide a lot more value. So instead of them having to chase down the paperwork or chase down different rates, that all happens digitally – and where they're focused is on providing the consultative value.
"A perfect example is if you look at cyber right now," he said. "Cyber rates are going through the roof – hundreds of percent increases. I would want, as a CEO, my insurance provider to be helping me navigate through those types of issues rather than focusing on getting paperwork or getting a comparative quote. All those things can be done digitally."
Hear more of Jason Liu's thoughts on this subject in the IBA webinar available here