Chicken magnates hatch bird-brained workers' comp scam | Insurance Business America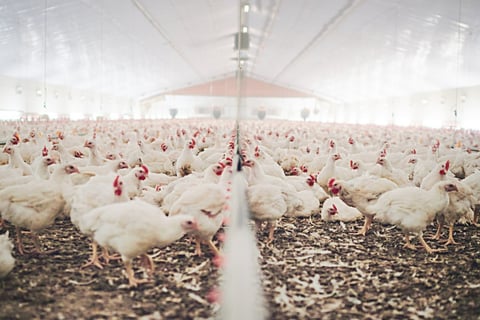 Two execs from California poultry processor Golden Food have been charged for underreporting payroll to workers' compensation carriers and failing to pay their employees, the Los Angeles County district attorney has announced.
Feng Wu Lam, the owner of Golden Food, and We Wen Wu, her husband and the manager of the company, have been charged with 43 felony counts apiece, according to a report by Meat + Poultry. The charges include 34 counts of grand theft of labor, six counts of insurance fraud, and two counts of conspiracy to commit wage theft. Lam and Wu also each face two misdemeanor counts of wage theft.
Prosecutors allege that between 2015 and 2019, Lam and Wu underreported their payroll to workers' compensation carriers by about $4.5 million, illegally avoiding about $1.7 million in premiums. The couple is also accused of underpaying their 34 employees, who debone and package chicken, by at least $437,542, Meat + Poultry reported.
Read next: Michigan insurance agent headed to jail for scamming clients
"Wage theft takes hard-earned money away from working people and their families," said George Gascón, district attorney for Los Angeles. "Unfair business practices like these affect not just workers, but also hurt our community by putting law-abiding employers at a competitive disadvantage."
The case is being prosecuted by the district attorney's Healthcare Fraud Division, with investigative assistance from the California Labor Commission and the California Department of Insurance, Meat + Poultry reported.