Cost of serious workplace injury on the rise | Insurance Business America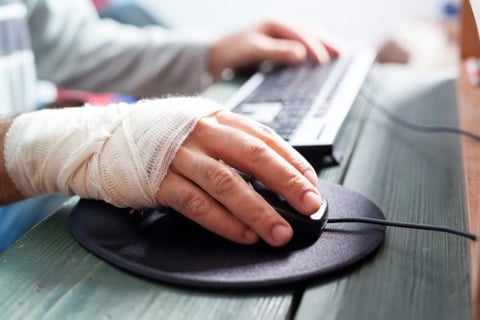 While the workplace is getting safer, the cost of serious workplace injuries is going up, according to a study by Liberty Mutual.
The most recent Liberty Mutual Workplace Safety Index found that the number of the most serious workplace injuries and illnesses has fallen by 1.5% since 2017. However, their cost – medical and lost-wage payments – has increased by 2.9%.
The top causes of serious workplace injuries were:
Overexertion
Falls on same level
Falls to lower level
Struck by object or equipment
Other exertions or bodily reactions
Roadway incidents involving motor vehicles
Slip or trip without fall
Caught in or compressed by equipment or objects
Struck against object or equipment
Repetitive motions involving microtasks
"The annual ranking helps employers, risk managers and safety professionals improve workplace safety by highlighting its financial impact and focusing resources on the leading causes of serious work-related injuries and illnesses," said James Merendino, general manager, risk control, national insurance. "While over-exertion continues to be the leading cause of serious workplace injuries, falls account for a growing proportion of losses. To effectively improve safety, each employer needs to understand the root causes of the most serious workplace injuries they experience, and the ways to effectively mitigate these through training, equipment and work design. Insurance companies, brokers and agents can be a key resource to employers in these efforts."
Related stories:
New start-up Bunker offers 'gig worker' insurance
Insurers partner up to provide new workers' comp offering