COVID-19 forces workers' comp carriers to evolve | Insurance Business America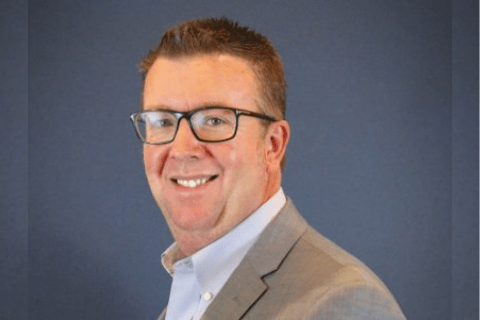 The COVID-19 pandemic has added pressure on the contact points between workers' compensation insurance carriers and their policyholders. Throughout the pandemic, the ability to have any in-person interchange has been severely limited, so carriers and policyholders have had to engage using different methods of contact and communication.
Find out more: Learn everything you need to know about AmTrust Financial Services here
"One thing that we've clearly learned is that there are some opportunities here," said Matt Zender (pictured), senior vice president, Workers' Compensation Strategy at AmTrust Financial Services. "Traditionally, there were assumptions from both the carriers and the policyholders about how the contact needed to be maintained, and I think there was a belief that if it wasn't done in person, there would be leakage in terms of the quality of the response."
With loss control, for example, carriers would traditionally think that if an inspector couldn't personally view an insured's location, they might not be able to provide the right insights into how that operation needs to think about employee safety and mitigate their risks. Zender gave an example: "If we couldn't see the way that they had perhaps blocked an exit with a ladder, we wouldn't be able to offer a recommendation about how that could potentially be catastrophic in the event of a fire."
However, with in-person contact limited in order to avoid spread of the coronavirus, carriers had to change their tune and they quickly learned that there are other vehicles – underpinned by technology – that can get them the same results without any leakage. Contactless loss control work, through which policyholders can take videos of their operations on their smartphone and then send them to the carriers, have provided more or less the same quality of information as an in-person inspection, while also enhancing the customer experience.
Read next: New COVID-19 standards introduce workers' compensation-related risks
"Obviously, we still want to include some engagement from our end, so we'd precede that contactless loss control assessment with a telephone call, so we can talk to the policyholder and get a sense for what their operations are, and where it might make the most sense to have that video be taken," said Zender. "Carriers can't rely entirely on pushing this task out to the businesses. We want to make sure that we're still at the table and we're engaged in the process throughout."
When asked whether contactless loss control assessments could potentially lead to fraud or the intentional withholding of information, Zender said that's "the traditional fear," which stems from some distrust on both sides of the relationship.
"However, I think the positives of using technology to be able to interact in a manner that's more user-friendly, and to be able to see more of our policyholders, outweighs any potential leakage there might be," he added. "For the most part, if you operate from the presumption that the strong majority of any group of policyholders wants to do the right thing, then it becomes more of a discussion about how we can help them do the right thing, as opposed to how can we catch them out. We really don't operate a 'gotcha' perspective; we operate from the assumption that our policyholders are doing the best they can to run their businesses safely."
Claims is another area that has evolved significantly with the introduction of new technology. Similar to loss control, carriers can get assistance from policyholders in the form of virtual loss inspections. According to Zender, this has proven very popular and useful for basic claims, but personal contact is still needed for the more complex claims.
Read more: Food service workers need support as tips drop amid COVID
"This technology has been a very nice advancement for us, and it has also allowed our policyholders to feel like they're a part of the process," Zender told Insurance Business. "That's a really important element in all this. When we look at the lessons that we've learned, and we take the positives from that, we need to make sure there's a balance, and we're not pushing too much of the laboring oar on to our policyholders. This is our effort to make their experience better; it's not our effort to make them do more work. The policyholders need to feel like we're giving them something beneficial rather than asking them to do a task."
Many of the lessons that AmTrust and other insurers have learned throughout the COVID-19 pandemic are here to stay. As Zender put it, AmTrust is "very bullish" in thinking about technology, innovation, new contact methods, and how they can improve the workers' compensation experience for their policyholders.
"So long as the quality of the customer experience is improved, and so long as the data the technology collects is enabling and not hurting our processes, then we'll continue to go down that road," he said.