Governor appoints new director to Texas Mutual | Insurance Business America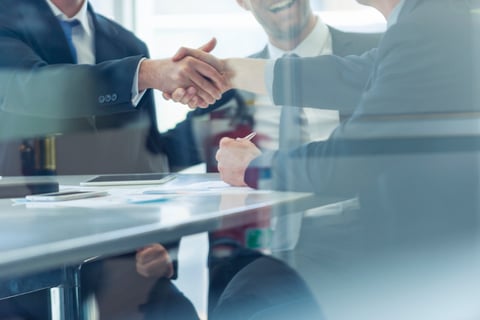 Texas Governor Greg Abbott has appointed Kevin Robnett of Fort Worth to the board of directors of Texas Mutual Insurance Company, the state's leading provider of workers' compensation insurance. Robnett will serve on the board until his term expires on July 1, 2027.
Robnett is co-CEO of Lithos, a critical materials exploration and production company. Before that, he served as senior vice president at Tiedemann Advisors and as deputy general counsel and senior policy advisor to Texas House of Representatives Speaker Joe Straus.
Robnett also serves as chairman of the board for National Security Technology Accelerator and director for Texas Lyceum. He is a U.S. Navy veteran who served for more than 10 years as an intelligence and operations officer.
"Kevin brings a wealth of knowledge from the leadership positions he has held in the corporate and government sectors," said Rich Gergasko, president and CEO of Texas Mutual. "His experience makes him uniquely qualified for Texas Mutual's board, and we look forward to the leadership he will bring."
Robnett replaces Linda Foster-Smith, whose second term on the board ended last year. She served on the Texas Mutual board of directors for over 12 years.
"I am appreciative to Gov. Abbott for appointing such a qualified individual to replace Linda, one of our longest-serving members, and someone who takes a wealth of knowledge with her," said the Texas Mutual board chairman Ron Simmons. "On behalf of the board, we welcome Kevin and thank Linda for her tremendous service."
The Texas governor appoints five of the nine directors of Texas Mutual's board with the advice and consent of the Texas senate. Policyholders elect the remaining four directors.