Hiring practices impact workers' compensation exposures | Insurance Business America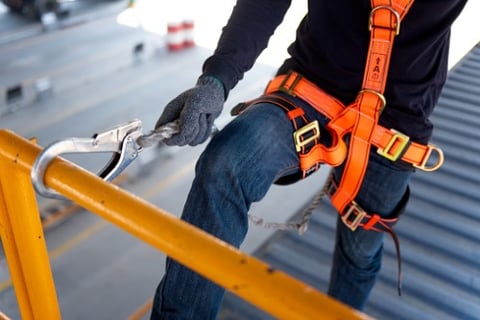 Workers' compensation-related risks vary from business to business – for example, smaller businesses are often unaware that they are required to cover their staff, while employees in higher hazard jobsites work in different places potentially every day, heightening their exposure to risk. However, whether a business is small or large, a standard exposure or a hard-to-place one, there's one similarity that they all share, and that's the importance of hiring the right people.
"One of the most important things is screening and knowing how to pick the right employees," said Todd Pollock, senior vice president of workers' compensation at Worldwide Facilities, which launched its workers' compensation division in 2018. "What I mean by the 'right' employees is if you're a contractor and you're hiring an employee, you want to make sure that they have the skillset to do the job, and you need to make sure that they're physically capable of doing the job and the tasks that are associated with the job."
A key step in bringing new hires on board is the pre-employment process to screen for workers' comp risks that might come up during the course of an employee's work.
"A business that understands this is going to provide pre-employment physicals and background checks before they actually hire somebody. That's a condition that [the new hire] takes, to pass the pre-employment physical – in other words, they're passing the test that deems them capable of the job requirements," explained Pollock.
Let's say you hire a home healthcare nurse, and that individual is going to be driving all day as part of their responsibilities. A business needs to do a full background check on that person to make sure they have a good driving record, Pollock told Insurance Business, also providing another example where pre-employment screening is important.
"With a contractor, you want to make sure that the person doesn't have pre-existing injuries that will prevent him or her from performing the job properly," he said. In other cases, someone might be able to do the job properly, but if you have somebody that already had a back surgery or a knee surgery, there's a solid chance that they could re-injure themselves doing the same type of work, which makes a physical that much more crucial.
A small business, because it lacks the same resources – whether that's extra staff on-hand to monitor employees or consistent safety training – could be at a disadvantage when it comes to implementing these hiring practices.
"The number one important aspect of running a successful operation is hiring the right people to do the job," said Pollock. "I think that's for any business, but larger businesses understand that, and larger businesses have more resources. They might have a human resources person that understands pre-employment physicals, drug testing, background checks, and they might even hire a company to do it for them in a lot of cases."
Read more: Workers' compensation market has 'never been this competitive'
The right hiring practices can make a difference in a workers' compensation program. Research from the Institute for Work & Health has shown that inexperienced workers have elevated claim rates, while workers who have been on the job for less than a month have more than three times as many workers' compensation claims as those who have held their position for more than a year.
However, no matter the size of the account or the type of exposure, Worldwide Facilities has the carrier relationships and expertise needed to craft a suitable workers' compensation program.