Hunger for workers' comp premium to drive 'strong competition' | Insurance Business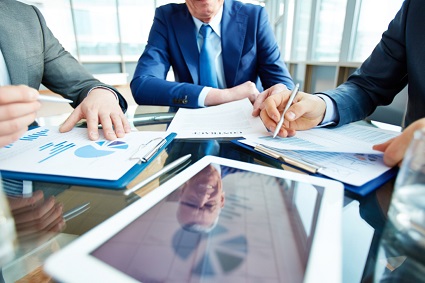 Competition in the workers' compensation industry is likely to "remain very strong" in 2018, according to the USI 2018 Insurance Market Outlook.
Experts expect premium rates across the US to fluctuate between +/-5% for loss-sensitive workers' compensation business, and +/-10% for guaranteed-cost and low-deductible business. There's plentiful market capacity in both loss-sensitive and guaranteed-cost programs, and larger carriers are expected to continue "aggressive targeting to grow market share" and differentiate themselves in the coming year.
The USI report states that while "returns for low-risk investment opportunities remain limited [in 2018], the marketplace's appetite for premium will drive aggressive – yet prudent – pricing" for workers' compensation insurance.
Volatility between states is likely to continue in 2018, according to USI. For example, Pennsylvania recently approved one of the largest rate hikes in 25 years, with an increase of 6.06% which took effect on February 01. On the other side of the spectrum, Florida recently announced a 9.5% average rate decrease.
"Workers' compensation is somewhat unique in that it's a statutory provision in all 50 states plus Washington D.C. All of the state laws are similar in scope, but each state has their own premium rates," explained Doug O'Brien, national casualty & alternative risk practice leader at USI Insurance Services.
"The sheer number of different systems is one of the reasons why USI has forecast a +/-10% rating spectrum. But for the most part, we think pricing will fall into that +/-5% range with the majority in the -5% range."
Pricing in the workers' compensation markets is also being affected by the sharp rise in popularity of predictive modelling and big data. As insurers get access to better, broader and cleaner data sets, they should become better and more efficient at pricing, according to O'Brien. Predictive modelling is also likely to help insurance brokers generate better retention levels, analysis and pricing.
"Predictive modelling is the big buzzword for workers' compensation at the moment," O'Brien told Insurance Business. "Workers' compensation claims, medical and indemnity losses are affected by a great deal of factors, including demographics, employment state and age, past medical conditions and so on. All of that data is being increasingly utilized as a support tool in the workers' compensation insurance decision making processes."