Is this why so many coronavirus workers' comp claims are rejected? | Insurance Business America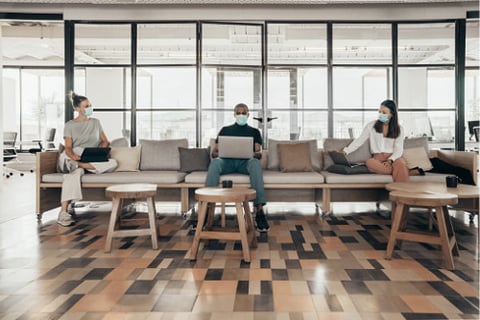 Wondering what impact the coronavirus has had on workers' compensation claims? Take a look at these statistics.
In Texas, there were more than 32,000 claims related to the outbreak filed as of December 06, according to a Wall Street Journal report. In California, the number reached 93,470. Meanwhile, over in Florida, there were 29,400 similar claims filed by the end of December.
So, what is the story behind these numbers and how many are getting rejected?
It seems one of the stumbling blocks is determining where someone contracts COVID-19 – with many insurers suggesting individuals were most likely infected in their off hours, and attorneys suggesting the cases are linked to their job environments.
The other key factor is that claims are being denied at higher rates in states that don't offer automatic eligibility for certain workers. In Texas, for example, there is no presumption of eligibility for COVID-19 - 45% of those claims in which workers produced a positive COVID-19 test were rejected. In California, 26% were denied – it has a broad presumption law for certain lines of work. Florida, meanwhile, saw 22% denied among state and local employee claims – but another pool, which focuses primarily on private-sector employees, saw roughly 56% of cases denied, according to the WSJ report.
In addition, there remains a legal ambiguity as to whether COVID-19 can be viewed as an "occupational disease" arising from work environments – generally, the source of the infection has to be viewed on a case-by-case basis, setting the bar to prove infection at work extremely high, the Wall Street Journal reported.
Overall, for insurers, fears over the impact of COVID-19 claims on their balance sheets appear to be largely unfounded as industry data points to a steep drop in non-COVID claims thanks to layoffs, shutdowns and remote work.
Thanks to this decline, some insurers have been able to lower their charges to employers this year – although many still remain wary that those with complications from COVID-19 infections will be eligible for long-term wage replacement payouts.