Workplace safety goes virtual in Texas | Insurance Business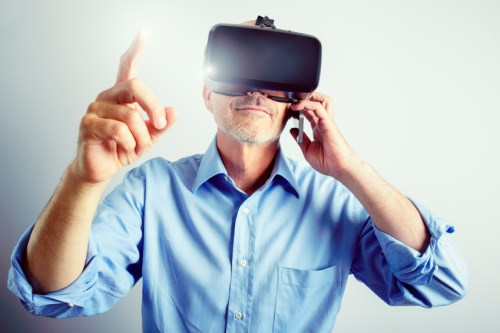 Show me, don't tell me.
That's the thinking behind
Texas Mutual
's virtual reality (VR) safety training for employers that doubles as a sales tool for brokers.
Called Safety in a Box, the literal cardboard box viewer runs scenarios of four fatal workplace hazards: falling from a height, being struck by an object, trench cave in and electrocution.
Users slide their smartphone into Safety in a Box and wear it like glasses, putting them into the shoes of an employee in one of these scenarios.
For now, the VR is aimed at the construction industry's employers as a method of demonstrating workplace risks rather than just speaking about them.
However, it can also be a handy way for brokers to get their foot in the door.
Want the latest insurance industry news first? Sign up for our completely free newsletter service now.
"We've got a fair amount of brokers who use it as a sales tool to show that Texas Mutual is doing this thing that no-one else is doing," Jeremiah Bentley, senior manager of marketing and community affairs at Texas Mutual said.
"It's an opportunity for the people that we do business with to really bring value to their consumers. We've got quite a few of the agents we work that have requested them (Safety in a Box) - they take them on prospect visits and they take them to clients."
Bentley said Texas Mutual's tool is an industry first with the possibility of expanding into the manufacturing and oil and gas industries.
"It's the first foray in using virtual and augmented reality to lead safety training," Bentley said.
"I think there's a lot of potential there, for us, for brokers and for the industry as a whole to help people really understand the real hazards on the job and what it could mean to them. You can tell someone all day long not to be in an unshored trench, on the edge of a building without a safety harness… but these things keep happening."
With VR, Bentley said he believes the meaning of the risk will get conveyed in stronger terms.
On top of its augmented reality safety training, Texas Mutual also offers employers an e-learning program to take courses and tests on workplace safety standards.
The initiative is meant as a method of keeping employees aware of communication and prevention through 200 video-based tutorials.
It's also a barometer for knowing who knows what in a given organization.
"We offer a lot of valuable resources to policyholders and business owners, but e-Learning is a new solution that will help employers quickly and easily elevate their safety training," said Eric Bourquin, senior manager of safety services at Texas Mutual. "Research has shown that videos are processed by the brain 60,000 times faster than text, so it's a natural next step to offer a platform that supports this type of learning."
Related stories:
Morning Briefing: US data breaches hit all-time high
New chairman also a municipal manager, VP at USI