OSHA's COVID-19 ETS: What businesses should expect and prepare for | Insurance Business America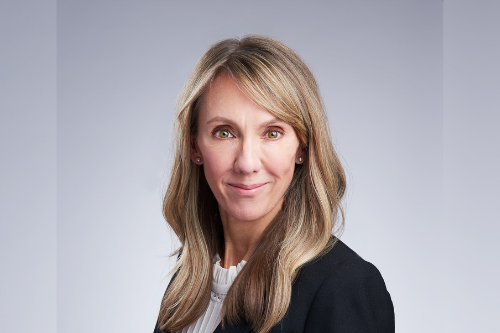 Under the Biden Administration, the Occupational Safety and Health Agency (OSHA) has taken a fairly aggressive stance toward ramping up COVID-19 workplace health and safety enforcement.
On his second day in the Oval Office, President Biden signed an Executive Order directing OSHA to submit an Emergency Temporary Standard (ETS) related to COVID-19 by March 15. However, it was not until April 26 that OSHA finally submitted an ETS to the Office of Management and Budget, which is soon expected to approve the ETS (the details of which have not yet been released) for all general industry worksites.
It is believed that Marty Walsh, the US Secretary of Labor, delayed the initial ETS submission so that OSHA could factor in fast-evolving public health guidance. Over the past few months, the Centers for Disease Control and Prevention (CDC) has issued several new public health recommendations for fully vaccinated individuals, including a surprise announcement on May 17, when it stated that fully inoculated Americans do not need to wear masks or social distance indoors or outdoors.
While contending with the shifting scientific analysis of the CDC, OSHA also had to consider the legal risks associated with issuing an ETS, according to Kelley Barnett (pictured), vice president, corporate counsel - Labor & Employment, AmTrust Financial Services, Inc. The Agency rarely uses its authority to issue ETS because of the legal challenges to bypassing the regular rulemaking standard. In fact, the last time OSHA submitted an ETS was in 1983, regarding occupational exposure to asbestos, and it was struck down by US federal court.
Read next: Workplace violence an ever-growing concern for employers
"OSHA can't just issue an ETS and have it stick," explained Barnett. "There has to be an emergency, and with all of the shifting guidelines and the increased COVID-19 vaccination across the US, I think OSHA had to step back and ask: 'Are we going to issue an emergency mandate based on a snapshot in a time when the public health guidance is evolving?'"
Ultimately, OSHA answered 'Yes' to that question, which leads to the next question of: 'What is the ETS going to look like?' Over the past three weeks, there has been lots of speculation around what mitigation measures the ETS will require and what sectors it will apply to. Amid the expected appointment of Doug Parker as head of OSHA – he is currently head of California OSHA and is a long-serving labor and safety professional - there has been some concern among business owners that the national ETS will follow the aggressive stance taken by California OSHA, which pushed through onerous requirements that have been expensive and difficult for many businesses to implement.
"It's one thing to ask a business to screen for COVID symptoms, require social distancing and wear masks, but some of the other mitigating measures that we're hearing about, such as modifying ventilation systems, simply aren't feasible for smaller businesses," said Barnett. "I really hope that OSHA takes a reasonable and manageable approach that enables employers to keep their employees safe, while also keeping their businesses up and running."
Read more: The importance of holistic care when tackling chronic pain and mental health
One requirement that Barnett expects to see in the ETS is that businesses must prepare and implement a written protection and mitigation plan that they can demonstrate to OSHA if needed. She added: "I also think we're going to see a requirement for some form of workplace hazard assessment. Employers will have to look at each job function within their businesses to determine whether and to what extent those functions present a higher risk of spreading or getting COVID, and they will then have to figure out appropriate mitigation measures.
"I think the ETS will also involve reporting requirements, so if someone tests positive, businesses will be required to let the local public health authority know. I also expect some form of a requirement guaranteeing pay and benefits, at least on some level, for workers who miss time at work, either because they have to quarantine, or they've been exposed or tested positive for COVID-19. And I definitely think we're going to see some anti-retaliation provisions – that's a big focus for OSHA because workers might be discouraged from reporting illnesses if they didn't have those sorts of protections."
While the actual details of the ETS remain undisclosed, there are still things that businesses can do to prepare for any eventualities. In March, AmTrust put on a one-hour webinar for its brokers and insureds to help them get ahead of the COVID ETS, and the overarching message was: "Get your house in order." The insurer encouraged businesses to identify jobs that present a higher risk of spreading or getting COVID, and then come up with a feasible written plan to mitigate those risks.
"If OSHA shows up, they're going to ask for the plan, and the best way to demonstrate the plan is to put it in writing," Barnett stressed. "Businesses should also make sure that their OSHA records are in order, particularly their injury and illness logs, which they're required to keep, as OSHA almost always asks to inspect those records. They should also have an employee that they designate as the person who will deal with OSHA if they come knocking, and that should be someone like a safety manager or an operations manager who knows how the business operates.
"It's also important to remember that OSHA can cite businesses for anything in plain view, even if it concerns a hazard that is not related to OSHA's visit. So, businesses really should try to identify and fix any non-COVID related compliance issues as they prepare for the ETS. Now is the time to get their house in order if they haven't already done so."