The importance of holistic care when tackling chronic pain and mental health | Insurance Business America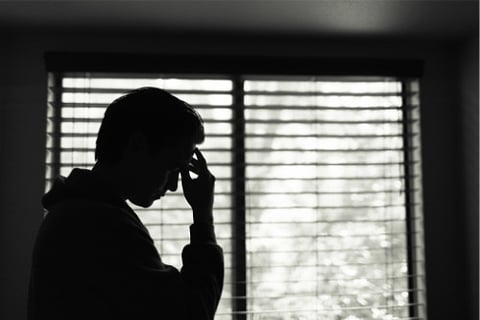 Mental health in the United States is in dire straits. According to Mental Health America's (MHA) 'The State of Mental Health in America 2021' report, the prevalence of mental illness among youth and adults is increasing, and the COVID-19 pandemic has only made the situation worse. The number of people looking for help with anxiety and depression skyrocketed from January to September 2020, and the number of people screening with moderate to severe symptoms also increased in that period.
Find out more: Learn everything you need to know about AmTrust Financial Services here
This is a big concern for workers' compensation insurers and employers because mental health is inextricably linked to the outcome of bodily injury claims, especially if an injured worker is experiencing chronic pain. If injured workers do not receive adequate support for both their physical and mental recovery, then their workers' compensation claims can inflate dramatically in severity.
"There's a strong correlation between chronic pain and mental health," said Dr. Melissa Burke, vice president, head of Managed Care and Clinical for AmTrust Financial Services. "When we see an individual that is suffering from chronic pain, we first want to find out the root cause of that pain. If we're able to rule out physical [distress], it could be caused by fear, anxiety or depression. We need to figure out what's really behind an injured worker's pain, and how we can treat those symptoms in order to improve their overall outcome."
Read next: COVID-19 forces workers' comp carriers to evolve
AmTrust has embraced the concept of holistic care and pain management. The insurer's internal nurse case managers are trained to engage closely with injured workers to provide ongoing support, information and resources throughout their recovery. This is important, according to Burke, so that injured workers know what to expect from their injury, they understand how to manage their pain, and they're not left isolated, looking for external help or catastrophizing their injury.
"The concept of staying connected became even more important during the COVID-19 pandemic," Burke told Insurance Business. "There are so many concerns, fears and unknowns tied to the pandemic, and when you add a work-related injury on top of that, people just need more support. We had to check in more to ensure people were staying connected and to support the prevention of mental health issues, such as depression and anxiety, from their injuries. We were able to bring in additional services like telehealth, behavioral health, psychiatry, cognitive-behavioral therapy support, and other coping mechanisms to provide a personalized path to recovery for every injured worker."
Employers also have a part to play in supporting injured workers and helping them to stay mentally healthy. They need to remove any remaining stigma around the topic of mental health and make it something that employees are comfortable discussing. They also need to stay connected with their employees, and encourage them to utilize mental health resources if they need help as they're recovering from injury.
Read more: Workers' compensation insurers struggle with long-term coronavirus fallout
"It's about doing the right thing for the injured employee overall because that leads to a better outcome," Burke stressed. "If we can treat an injured worker holistically, and teach them coping mechanisms to deal with their pain rather than prescribing opioids, medical marijuana, or any other pain masking substance, then they're going to have a better quality of life. That's our goal at AmTrust – to improve the quality of care and recovery – and that helps society overall.
"Things like opioids are inexpensive on the front-end, but they end up costing more and negatively impacting the quality of an injured employee's life as the timeline extends. It's so important to put more effort in upfront, and to explain the value and the need for pain coping mechanisms and cognitive behavioral therapy because that will lead to a better outcome – both physically and mentally - in bodily injury claims."