Texas Mutual awards more than $2.8 million in grants | Insurance Business America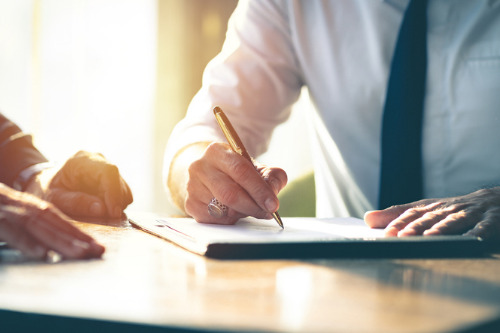 Workers' compensation provider Texas Mutual Insurance Company has awarded grants totaling $2,875,000 across the state of Texas. The grants will support workforce development and organizations that assist Texans in need.
Grants have been awarded to Advance Together and Educate Texas, two organizations with statewide reach. Texas Mutual also awarded direct grants to the following organizations:
Dallas-Fort Worth

United Way of Metropolitan Dallas
Child Care Associates
Wilkinson Center

Houston

United Way of Greater Houston
UpSkill Houston
BakerRipley Community Developers

Rio Grande Valley
"We have a deep commitment to building a stronger, safer Texas, and through our partnerships with organizations across the state, we're able to deliver on that commitment," said Jeremiah Bentley, vice president of marketing and community affairs at Texas Mutual. "These grants help us maintain our mission while, more importantly, assisting people who need it the most. Helping individuals develop career skills and addressing other workforce issues – from childcare to food access – is something that Texas Mutual knows is an important part of being good corporate citizens."
Grant recipient Educate Texas is an educational initiative of Communities Foundation of Texas. It is nationally recognized for its efforts to strengthen public schools and higher education in the state. The grant will be used to strengthen education and career programs like RGV FOCUS, We Can Texas, and the Texas Impact Network.
Read more: Texas Mutual announces $2 million donation to combat COVID-19
"At Educate Texas, we are incredibly grateful for the thought leadership and support we have received from Texas Mutual as we expand our focus on certification and degree completion to increase workforce opportunities for our students," said John Fitzpatrick, executive director of Educate Texas. "Texas Mutual's willingness to work with us across the state as we build our youth apprenticeship program, WE CAN TX, as well as their commitment to helping us leverage the gains from House Bill 3 for student support, make them an exemplary partner."
Grant recipient Advance Together is an initiative by the Federal Reserve Bank of Dallas to promote economic inclusion. Texas Mutual's grant will strengthen four community partnerships that will collaborate to reduce barriers to economic opportunity for Texans. The four organizations in the initiative are: the Big Country Manufacturing Alliance in Abilene, Deep East Texas College and Career Alliance in Jasper, Educate Midland & Education Partnership of the Permian Basin, and Family Pathways 2-Gen Coalition in Austin.
"The economic challenges of these communities are complex and structural, requiring the need for local, tailored solutions," said Alfreda B. Norman, senior vice president of the Federal Reserve Bank of Dallas. "Working across sectors to tackle these issues, Advance Together grantees have the potential to drive tremendous positive change in the 25 Texas counties they serve."
"We are proud of the great work these organizations are doing in their communities," Bentley said. "The local impact they make is tangible and contributes to bettering the lives of thousands across the state."