Workers' compensation insurers struggle with long-term coronavirus fallout | Insurance Business America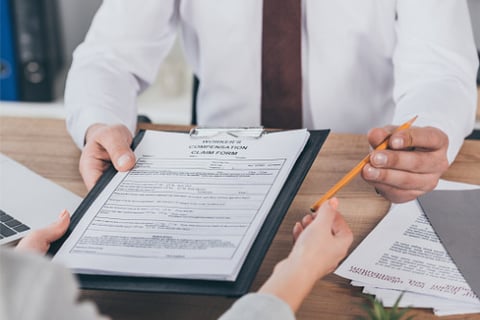 Since March 2020, the workers' compensation industry in the US has seen tens of thousands of COVID-19 claims – and those numbers continue to climb. During a recent Out Front Ideas webinar, entitled "COVID Claims Development: Workers' Compensation & Beyond," experts in the workers' comp line of business came together to discuss the long-term medical complications that are arising from the virus and what they've seen so far in terms of COVID-19 claims.
Coronavirus long-haulers have been in the news for some time now, with symptoms from the virus stalking them for months after they've contracted it. This in turn has had implications for workers' comp claims, but what's coming down the pike for such claims is yet to be determined.
Pointing to a National Institute for Health Research study that followed more than 4,000 people in the United States, "What they found is that 50% of the people were unable to work full-time six months after they tested positive for COVID, and only 8% of those people actually were hospitalized so they weren't the most severe cases," said Teresa Bartlett, senior medical officer at Sedgwick, adding that "88% of people said that they were coping with some form of cognitive dysfunction … and that is such a difficult thing to deal with [on the claims side]."
Read next: COVID-19 delays PT for many injured workers – report
Studies on 'long' COVID-19 are still only in their infancy, but there's clearly some cause for concern. Respondents have highlighted issues related to hair loss, cardiomyopathies, and blood clots in the legs, among many other symptoms. Healthcare workers, who have been on the frontlines for the entirety of the pandemic, are likewise being watched closely for signs of Post-Traumatic Stress Disorder. "It's something that we have to be very mindful of in our industry, and we have to be prepared for how we will deal with it," noted Bartlett.
As for workers' comp claims that have arisen out of COVID-19 already, there are challenges here as well, particularly in identifying trends and predicting future impacts. That's partly because there's no single source for workers' compensation information in the US, with data split across the NCCI, multiple independent bureaus, and monopolistic states.
"Many think that NCCI data represents the entire worker's compensation industry, while the reality is it reflects less than half of all workers' compensation data nationwide," explained Mark Walls, one of the webinar hosts and VP of communications & strategic analysis for Safety National.
Another factor that poses a challenge to workers' compensation data analysis is the existence of self-insured employers, who, for the most part, do not report their data to any of the bureaus. Several top industries by employment in the US are mostly self-insured and collectively represent over 30% of the jobs across the top 20 industries. Additionally, a significant portion of the healthcare industry is also self-insured – and all of this data is missing from the bureaus' analyses, noted Walls.
One of the places that does provide access to a robust set of workers' compensation data is the California Workers' Compensation Institute (CWCI). A deep dive into the institute's figures reveals key trends in workers' comp claims tied to COVID-19 so far.
Read next: Is this why so many coronavirus workers' comp claims are rejected?
"California as a whole had about 13% of the infections and about 10% of the deaths [in the US]," said Alex Swedlow, president of CWCI, but he also noted, "Only about 4.7% of the California working age infections had a corresponding workers' compensation claim, and about 5.6% of California's working aged fatalities had an accompanying workers' compensation claim."
As of March 22, 2021, there had been almost 140,000 COVID-19 claims reported in California, with healthcare taking the lion's share at 31.9%, followed by the public sector at 16.9% and retail at 10.3%, according to the CWCI. COVID-19 is also taking the heat off of other causes of workers' compensation claims.
"We see that in the early stages of COVID, we were watching just wholesale drops in non-COVID claims … COVID now makes up almost 20% of all the claims in our system between March and January," said Swedlow.
Read next: COVID-19: Business continuity and workers' compensation considerations
The characteristics of COVID-19 claims have also evolved since early reporting days. The healthcare industry's share of claims has slowly dropped over time, though transportation has surged due to the partial opening up of the California economy. When it comes to regional analysis, Swedlow pointed out that regional infections have been relatively stable, with Los Angeles unsurprisingly being a constant and key center of infections.
Despite having some data to look at, a lot of what's to come in the workers' compensation space with regards to COVID-19 is still up in the air; some experts compare making predictions about future trends to trying to look into a crystal ball. Part of the issues arise from the fact that, especially in the early stages, there were many COVID-19 claims that were not necessarily diagnosed, as people may not have been able to get a test, which skews the relatively small amount of data insurers have to look at right now – never mind the impacts of the long-haul coronavirus.
"We just don't know what our claims team will see later, and without the long-haul research, we definitely need to be cognizant of that," said Kimberly Georges, co-host of the Out Front Ideas webinar, and senior vice president - corporate development, mergers and acquisitions, healthcare, Sedgwick.