Wearables market expected to boom, with benefits for workers' comp | Insurance Business America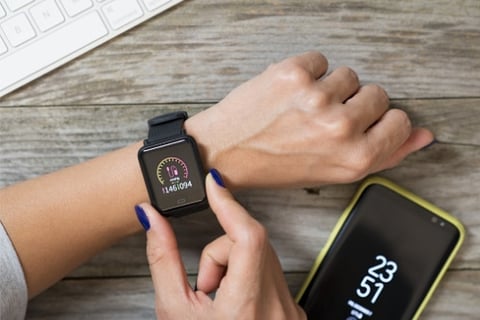 Wearables are gaining a foothold in the workers' compensation space as studies tout the benefits of implementing the technology in the workplace.
The devices are worn on the body by the user and in turn collect information about the wearer as well as their environment that can then be analyzed. In workers' comp, the application of wearables has become a useful tool in helping to lower overall claim costs.
"Although this technology is still in its infancy, it is providing employers with new insights into the safety and practices of their employees," said Todd Pollock, senior vice president of workers' compensation at Worldwide Facilities.
Read more: Worldwide Facilities breaks into life & health market with acquisition
The technology is especially beneficial in helping to prevent accidents in the workplace. Pollock pointed to a report from the Bureau of Labor Statistics that revealed 33% of workers' compensation claims were filed for injuries that could have been prevented with early intervention programs.
"Wearables can be helpful in indicating certain types of stressors on an employee before a claim happens or, at the very minimum, limiting the severity of a claim," he noted.
While most tests involving early intervention using wearables have been completed in indoor industrial environments, industries like transportation and construction, which have seen the most significant jump in claim severity according to data from the National Council on Compensation Insurance (NCCI), have also shown interest in wearables to help reduce workers' compensation claims – and for good reason.
"NCCI data shows that workplace lost-time claims are most commonly due to strains or injuries from lifting or pulling, which can damage the lower back, knees and shoulders," said Pollock, adding that, during the proof of concept phase, it was reported that one stakeholder indicated a 30% to 50% reduction in back injuries when using wearables. "Today's wearables can indicate an employee's physical activity and posture as well as conditions in the workplace, providing a glimpse of the working environment. They can also indicate an employee's location or exposure to hazardous materials in certain industries."
Read more: Telemedicine adoption takes off during coronavirus pandemic
While data collected from wearables can take time to register before it's delivered for analysis, the industry is working towards providing employers with real-time data that they and their employees can track. If an employee is acting in an unsafe way at work, for instance, they would receive a notification via their wearable device, effectively pre-empting injury or risk.
"Some types of wearable technology can be used to alert employees of potentially hazardous conditions in the workplace. For example, in particular occupations, there are certain types of helmets designed to alert employees to falling objects to help prevent head injuries," said Pollock.
Wearable technology can also improve return-to-work programs. An employee can use this device after an injury to help them monitor for certain activities that could stand in the way of a faster recovery when they come back to work.
With demand for wearable technology projected to reach a market value of $57.6 billion by 2022, according to market research firm Valuates, there's "no doubt we'll begin to see more companies using this technology to make more informed decisions regarding the safety of their employees," said Pollock.