Workers' comp liabilities facing work from home employees | Insurance Business America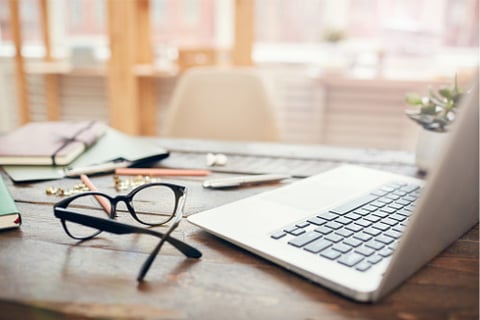 The coronavirus pandemic may shift working habits over the long-term. Global Workplace Analytics estimated that 56% of the US workforce already holds a job that is at least partially compatible with remote work, while Gallup data has revealed that 43% of the workforce work at home at least some of the time.
Global Workplace Analytics has also predicted that the adoption of remote work will increase the longer that employees in the US are required to work at home in the midst of government-mandated shutdowns as well as afterwards, when many businesses will likely implement risk mitigation strategies to limit the spread of the virus within workplaces.
Read more: NY workers' comp group demands COVID-19 protections
However, alongside the benefits of allowing employees to work from home right now, there are also workers' compensation liabilities to consider.
"It's not uncommon for employees to suffer work-related injuries within the scope of their employment duties while working from home – injuries that may expose a company to workers' compensation risks," said Todd Pollock, senior vice president of workers' compensation at Worldwide Facilities.
In light of these risks, businesses need to consider several factors when it comes to their employees working remotely. For one, at-home offices aren't always ergonomically compliant, which can lead to injuries over time. In fact, the Occupational Safety and Health Administration (OSHA) has determined that almost a third of dollars spent on workers' comp costs come from claims involving ergonomic injuries.
Read more: Businesses pivoting operations during coronavirus face added exposures
"While it may not be easy or convenient for employers to ensure that the environment their at-home employees are working in is ergonomically compliant, it's important to do what they can to minimize the risks," said Pollock. "This can include supplying remote workers with the proper equipment for outfitting their home office, such as an ergonomic keyboard to prevent carpal tunnel injuries and an ergonomic office chair to reduce back issues."
Businesses also need to keep in mind that employees working remotely often work longer and with fewer breaks than they would in a regular office setting.
"Employees working from home may not be adhering to typical office hours," explained Pollock. "For example, instead of an eight-hour day with two 10-minute breaks and a lunch hour, employees may decide to power through their workday with no break at all, causing physical fatigue and injuries associated with carpal tunnel, neck and back pain, and forward head posture problems from sitting at a computer and rounding the shoulders to lean the head forward."
In turn, work-related musculoskeletal disorders can arise, which in the US typically exceed $50 billion annually in workers' compensation claims, according to OSHA.
Finally, companies with employees working remotely should be aware that accidents can happen at the home office, and that business owners bear responsibility for providing their staff with a safe working environment. Furthermore, home-based workers have the same workers' compensation benefits as office employees do.
Read more: What's not covered under workers' compensation policies?
"This is why it's not unusual for the courts to rule in favor of an employee in a workers' compensation claim due to an at-home injury while working remotely," said Pollock. "When it comes to workers' compensation, the law doesn't differentiate between an accident occurring at a home office and an accident occurring at an office building downtown."
One example of this type of claim was the case of Sandberg v. JC Penney, which focused on a claimant that was denied compensation for an injury she incurred while walking from her home to her garage to perform a work task. As a result, companies should introduce risk mitigation measures for their work from home employees, such as establishing a safety policy for employees working remotely.
"Because employers have little or no control over the environment in which their work from home employees are conducting company business, they need to understand the increased potential for workers' compensation risks under their state's workers' compensation laws," said Pollock. "Staying informed on workers' compensation issues and trends can help insurers, employers and stakeholders better manage emerging risks."