Workers' comp pioneer ChronWell launches California farm program | Insurance Business America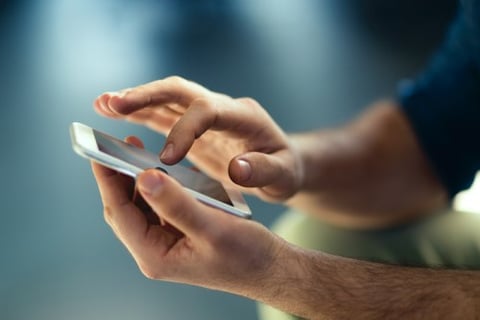 Insurtech startup ChronWell has launched a pilot program in California which is likely to disrupt the state's workers' compensation system with technology-enabled triage and care coordination services.
The mobile platform for workers' compensation will be used by California Farm Management (CFM) to help injured farm workers in the state. CFM is an elite collective of farmers who have pooled their resources to successfully self-insure. Created and managed by Self Insured Solutions (SIS), the CFM collective provides workers' compensation coverage to approximately 90,000 employees.
ChronWell's application is being deployed with one of CFM's largest employers, Cream of the Crop Companies, which employs 5,000 to 7,000 workers, depending on the season. The pilot program will use ChronWell's Recovry solution, which quickly addresses on-site injuries and direct care for the best results.
"Our mission is to bring empathy back into healthcare and help injured workers recover faster by providing transparent, patient-centric services," said ChronWell CEO Joe Rubinsztain. "Partnering with SIS for our pilot program is a perfect fit. Self-insured groups can truly benefit from innovative solutions that optimize recovery for injured workers."
ChronWell's AI-powered platform covers triage, on-site care, care coordination and personalized assistance service. If an employee gets injured on the job, they can go to the ChronWell platform and consult with a healthcare professional who, backed by AI, will determine the best course of action by recommending self-care, on-site care or a healthcare facility. The service also provides follow-ups with the worker and manages the claim.
"The workers' compensation system is broken," according to Rubinsztain, who said a complex healthcare system, overloaded claims adjusters, legacy technology systems, stringent bureaucratic requirements and mountains of paperwork are just some of the issues compounding to slow claimant service, which triggers poor customer satisfaction and a high litigation rate.
"The first step towards fixing the problem is building a relationship with the injured worker at the beginning of a claim or injury," he told Insurance Business. "We need to answer their questions and give them pointers about what's going to happen with their wage and their claim. It doesn't matter if it's a human agent or an AI agent as long as a connection is established with the injured worker that helps to appease their anxieties and help them focus on getting better and getting back into work."