Three crucial considerations when choosing a new agency management system | Insurance Business America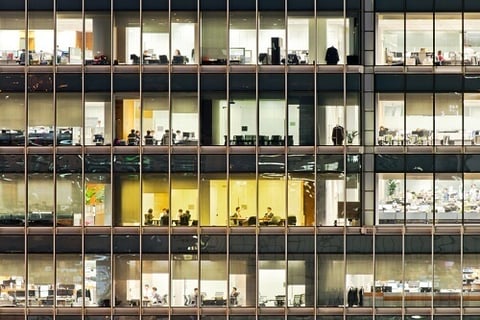 The following is an opinion piece by Shelita Stuart, President, Walden Insurance Network. The views expressed within the article are not necessarily reflective of those of Insurance Business.
Whether big or small, most insurance agencies would agree that an agency management system (AMS) is integral to improve organization and reduce cost. Ninety per cent (90%) of agencies, to be exact, use one. Choosing the right AMS, on the other hand, is harder to agree on.
I began my career in insurance in 1979, and while things have certainly changed, the ability to effectively manage your agency's data was just as important back then as it is today. In 1997, I made the decision to start my own agency. From the beginning of Walden Insurance Network, to now, I have learned a lot concerning an AMS. I started out with a combination of file folders and a small AMS, that helped me keep data on clients and notes. As the agency grew, the need for an AMS that could grow with me, increased. I now needed a system that would download policy information, produce Accord forms, among other things. I checked with other agents, checked with industry associations, and made a decision to "upgrade" to a more robust system. This system allowed me what I needed and was able to keep track of company data. However, as the business dynamics changed, we continued to grow, it became apparent I needed a system that would keep up with the growth of the Agency, the ever-changing technology needs, and provide convenience and ease of use to customers and employees - but where to start?
Above all else, every AMS should ensure an agency's data is well-organized and aids, rather than hinders, daily operations. Unfortunately, not all systems are created equal. Furthermore, selecting the wrong AMS isn't just an internal frustration – it can cost an agency precious time, money and employee morale. While this might feel daunting, there are three crucial questions agencies of any size should ask themselves before choosing a new AMS:
Is it easy to use?
As the hub for an agency's internal operations, an effective AMS should provide a central location for all agency information, past and present. Choosing an AMS is one thing, but migrating to it without disrupting the current business, is another.
Although any new system has a learning curve, it's essential to look for a streamlined and intuitive AMS that will help shorten the arc. Grasping a new AMS agency-wide will always take time, but a user-friendly system narrows the timeframe of this transition. It's always my goal to keep my employees happy, (happy employees, happy life!) and an AMS that enables employees to get up to speed quickly helps achieve this. Ultimately, agencies should look for an easy-to-navigate AMS that unites required capabilities and offers a straightforward user experience that employees can easily understand.
Is it up-to-date on industry and market trends?
An agency's needs change in line with industry trends, and an effective AMS needs to be as dynamic as the organization it serves. When I first launched Walden Insurance Network, the internet was just gaining momentum and I knew that technology was going to explode. However, I had no idea the huge impact it would eventually have on the way an agency runs its business. Everything we do in our agency relies on the internet and technology to communicate with our prospects, customers and companies. It is now all about the EASE of doing business.
Today, mobile access isn't just nice to have – it is quickly becoming one of the most critical components to conduct business. Access to an AMS with mobile benefits (across both smart phones and tablets) is crucial to supporting real-time data access. Mobility of the AMS is important when life gets in the way of doing business. For example, an employee has a family emergency and is out of the office for weeks at a time. Mobility of the AMS is critical to keep the employee connected into their position and able to continue part, or all, of their duties while away. This also helps to free up administrative staff, who are no longer tasked with relaying information to traveling employees. Further, mobile access to your AMS system strengthens customer service, allowing salespeople to answer customer questions on the fly, which deepens their relationship and trust. (Effective mobility solutions also allow more time out of the office for me!)
Here at Walden Insurance Network, we use Vertafore's AMS360, and I'm confident that as the industry – and technology's role within it – continues to change, so too will our AMS.
AMS30 is always striving to improve the areas we, as agency owners, look for. One area is reporting. Agency reports have always been a challenge gathering the data necessary to know exactly where you stand as an agency at all times. As a result, they brought us a new reporting platform – at no additional cost to us. Another area that Vertafore looks to improve is the ability to limit the number of times an employee has to leave the system. Through its Platform product, they are doing just that.
An AMS is one of the most costly expenses an agency incurs – other than employee costs. It needs to be one that is flexible, helps cut costs by saving time and providing the tools needed to grow.
Is it impactful for current, and potential, customers?
An effective AMS increases efficiency through integration, and a business that is efficient is positioned to better serve its customers. An AMS that keeps employees stuck relying on old school processes and muddy accounting, takes their valuable time that could have been spent on building customer relationships.
AMS360 also has a customer portal that allows your customers to do limited customer service, print ID cards, certificates of insurance, etc.
One of my favorite features of AMS360 is access to Vertafore University. Whether it's a simple customer request or a complicated on-boarding session, the ability to quickly log into Vertafore University and watch a demo to learn how to process that task is something my employees and I can't live without. These on-demand demos not only continue to reflect changes within the industry, they help us do a better job of serving our customers. The CHAT feature inside AMS360 also saves a huge amount of time. This feature keeps our employees from waiting on hold just to leave a message for someone to call them back.
Above all else, an effective AMS should eliminate the need to purchase and maintain different vendor solutions, support a fully automated workflow, increase efficiency, and provide comprehensive reporting tools. While more art than science, the right AMS should ultimately allow agencies to focus on the core of the business: your customers.
Shelita Stuart, LUTCF currently lives in Port Richey, FL with her husband, Bill. Together, they have three children, one grandchild, one dog (Dudley) and four grand-dogs. She grew up in Pensacola, Florida where she lived until she started her career with MetLife in Tampa, FL. She is president of Walden Insurance Network, which she started in 1997. She is currently president-elect of NAIFA-Florida (assuming office of president July 1, 2018). She is active in her community, and her church.
Related stories: