Using data analytics to cut insurance claim costs | Insurance Business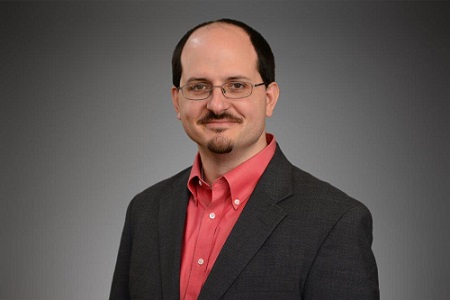 The following is an opinion piece written by Vince Venturella, product manager, Wolters Kluwer ELM Solutions. The views expressed within the article are not necessarily reflective of those of Insurance Business.
With more insurance claims than ever being processed today, it takes more money and time to manage all the data that arises from them. But if used correctly, data are a solution, not a problem.
Data analytics can help claims departments and corporate legal departments (CLDs) make more informed decisions when it comes to litigation and claims management. Thanks to more mature machine learning technologies, unstructured data sets can be mined and used to uncover complex patterns and trends that were previously undetected. Data can also serve as a common language between teams. In turn, data can help claims managers and corporate legal teams get a better handle on the costs of insurance litigation and the outcomes of claims across categories.
Claims growth offers the perfect opportunity for analytics
The number of insurance claims being processed has grown for two main reasons. For one, claims have simply grown in proportion to the number of policies that exist. Additionally, in the past 10 years, underwriters have increased their ability to leverage big data to generate very precise algorithms for pricing individual policies. Thus, they are able to insure more people - particularly more high-risk people who are naturally going to have more claims. The risks involved with insuring this group are not bad, provided that the insurance has been priced properly.
High-impact litigated claims offer some of the greatest opportunities for data analytics to improve outcomes. Imagine a single liability claim worth $5 million or $6 million in damages. You can buy a lot of new cars for that amount. CLDs and claims departments can mine data to know the answers to several important questions that can change the course of future claims, such as:
Did I settle for the right amount?
Did I use the right law firm?
Could a shorter time to settlement have resulted in a significantly lower cost of litigation?
Did the agreed upon staff within my outside counsel firm work on this claim and, if not, did that impact the outcome or cost?
Answering these types of questions is best done by using as much aggregate data as possible. There are three types of data sets, all of which should be mined and analyzed for better decision making:
Objectively structured data, or numbers, tell you how much you paid, whether to a law firm or the claimant. The information is factual and important, but it's not the whole picture.
Subjectively structured data include elements of the case that can still be structured, but which rely on expertise to be understood. This information is usually solicited from the law firm handling the case. For example, the law firm may give an appraisal of whether or not a jurisdiction is favorable by picking "Yes" or "No" from a drop-down menu.
Completely unstructured data, such as case assessment forms, usually come in the form of a paragraph or more of text. Unstructured data are typically comprised of opinions and discussion about the case that does not fit easily into a specific field in the system. Invoices can also contain unstructured data if they include a description field. Natural language processing can help claims departments and CLDs mine that information and use it to make strategic decisions.
Data analytics and its impact on choosing outside counsel
So, what does actually applying this data look like? Analytics can make a huge difference not only in how you approach litigation but in the firm selection process itself. Historically, this process has been done based on tribal knowledge or existing relationships - you work with the law firms you've worked with before. And that means you may not be aligning the right partner and the right staff member to the case for the best outcome.
Instead, unstructured and structured data from past cases can be analyzed to inform future decisions and to ensure good outcomes and cost management. Using the information at hand, you can assess which counsel has traditionally performed well, controlled costs, communicated, and had good outcomes for a particular claims type.
Looping law firms in on the evaluations and the metrics you're using also offers an incentive for them to improve their services. They can steer towards your goal posts. It's a virtuous cycle where good law firms become better partners and everyone wins.
Our insurance claims defense platform, Passport®, is one example of a technology that helps teams use data to make better decisions. It works across corporate, legal claims, and staff counsel groups. With the available analytics and metrics, Passport helps teams select the best possible partners, gain visibility into legal spend, make better staffing decisions, and more.
Data for collaboration
Choosing the law firm isn't the finish line, though; data can also help all of the disparate parties involved in a claim work together and speak a common language. The litigated claims group, staff counsel, legal vendors, experts, court reporters, mediators, and so on, all need to have access to the same information simultaneously.
Once again, the fact that there is so much more data available may seem like a hindrance at first glance - more things to worry about and keep track of. But if used properly both structured and unstructured data can drive better decisions and reduce friction between the many groups involved in a claim, leading to cost savings and better outcomes.
Vince Venturella is a seasoned professional with more than a decade of deep expertise in legal management consulting and technology solutions within the insurance market. In his role as a product manager for Wolters Kluwer's ELM Solutions, Vince is responsible for the development of the company's insurance market offerings for claims and staff counsel, as well as leading the development of our AI and Machine Learning solutions for the Insurance Market. Vince is a strategic, results-oriented legal technology leader with a consistent record of improving processes, developing innovative solutions, and leading diverse product teams.
Prior to joining Wolters Kluwer, Vince worked for Datacert as a product manager of insurance solutions where he created the Insurance Claims Defense product suite. Vince also worked for Nationwide Insurance as a business consultant lead and was in charge of managing technical projects in the legal and compliance space. Directing the enhancement, training, reporting and deployment of all technology solutions for the Legal and Staff Counsel groups.
Vince holds a Bachelor's degree in Philosophy from The Ohio State University. In 2017, he and his team were the recipients of the Global Innovation Award from Wolters Kluwer for the development and delivery of the new LegalView Bill Analyzer service.
Related stories:
In age of data breaches 'complete compliance' is paramount
Why data can be a fundamental source of value in insurance