Advocating for people | Insurance Business America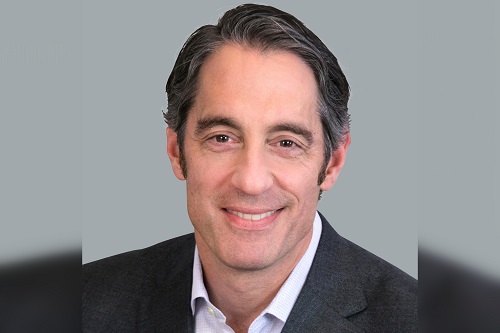 Andy Barrengos honed a people-first approach early on in his career, taking it with him to his current position as CEO of Woodruff Sawyer
In 1986, while studying at Wesleyan University in Connecticut, Andy Barrengos walked into an on-campus interview with Chubb and unknowingly took his first step into a decades-long insurance career.
"They said, if you want to be a doctor, a lawyer or an engineer, don't waste your time with us," Barrengos recalls. "But if you don't know what you want to do and you're interested in understanding not only how different kinds of businesses work, but how to understand those businesses through the lens of risk – and risk mitigation and risk assumption – we'll teach you about all of that over the next year."
Soon enough, Barrengos found himself in an office in New Jersey, starting a 12-week training program alongside 50 other trainees from across the US. Eleven months later, his work with Chubb took him to Silicon Valley, where he got his first taste of the intersection of insurance and technology.
After several years working in a variety of underwriting and management positions at Chubb in California and Maryland, Barrengos decided he wanted a role that put him closer to the customer. A position with multinational broker Sedgwick fulfilled those needs, but it still wasn't as customer-focused as Barrengos wanted.
"I wanted something smaller where I could see more of the impact that I was having, for Sawyer or worse," he says. "So, I joined this 75-year-old brokerage firm in San Francisco that I had both serviced as an underwriter at Chubb and competed with as a broker when I was at Sedgwick. And that firm was Woodruff Sawyer."
When Barrengos joined in 1996, Woodruff Sawyer had a team of 60 and around $11 million in revenue. Barrengos was brought in to run the technology and life science business, and his trajectory for the next 23 years involved developing the business, taking care of clients and assuming key leadership roles, including joining the board in 2008 and becoming CEO in 2016. His people-first approach continues to this day.
"If you ask me what business we're in, it is to help people – our Woodruff colleagues and our clients," he says. "We do this by providing the best people, advocacy, advice and service to a variety of decision-makers – CFOs, heads of HR and general counsels. It may sound trite because we operate in a crowded field that can be mediocre, but a cornerstone of our job, with a capital A, is to advocate for our clients."
A declaration of independence
A significant component of Woodruff Sawyer's success has been its private and independent ownership structure. Before 2008, brokerages often sold to a handful of big brokers, but after the financial crisis, private equity became the dominant buyer, thanks to favorable interest rates, as well as the business's low cost of entry and strong renewal rates.
"This has absolutely transformed the business," Barrengos says. "If you look at the list of the top 50 brokers in the United States in terms of revenue, there are five or so public firms, a handful of larger private independents like us and many private-equity-owned firms. [Their involvement] isn't bad, but one of the consequences of any new owner is a change in culture that occurs because a new owner in your business may have different priorities."
The reason that Woodruff Sawyer has remained private and independent is because "we want to control our destiny," Barrengos says. "I want and our board wants to be able to have the flexibility to invest our profit the way we believe will be best for our people and our clients for the long term."
The company's leadership has taken intentional steps to remain private, deliberately building perpetuation plans and economic models where employees were brought into the shareholder group to distribute ownership.
"It is not an overdramatization to say that were it not for the decisions and the sacrifice of less than four or five people over the last 30 years, this company would've had to sell," Barrengos says. "You could not fill a small room with people who, when no one's looking, would have said, 'I'll give up today for the benefit of the company tomorrow.' There is no stronger statement about our culture than that."
Specialization over generalization
Private equity investment isn't the only way the business is changing. Evolving risks are demanding more specialized expertise from brokers. Because of Woodruff Sawyer's close ties to the tech industry in San Francisco, the company is more than a little familiar with identifying new risk areas and creating solutions that make sense.
"You still need insurance for many aspects of your business, but we need to think differently about how to manage and transfer risk because it doesn't necessarily need to be done in traditional ways," Barrengos says. "Maybe a company's balance sheet can be leveraged to offset and mitigate more efficiently, or emerging risk areas unique to a company or an industry vertical can be addressed in new ways. Looking at risk differently and being creative about solutions – even through traditional risk transfer methods – is an important part of why we are successful competing with companies that are bigger and have more resources."
While there will always be a need for generalized brokerages, Barrengos sees the industry moving towards specialization.
"If everybody thinks that the only complicated companies on the planet are in the Bay Area or the Boston 128 corridor or in innovation centers around the world, talk to a lumber mill owner in the Pacific Northwest or a farmer in the San Joaquin Valley," he says. "Those are some of the most sophisticated business owners out there, and they need specialization and expertise from a brokerage partner to address their complex risk problems."
Looking to the future, Woodruff Sawyer is investing in specialized expertise and new risk advisory services to ensure the brokerage is around for the next 100 years.
"If we want to continue to be relevant to our people and our clients – our employees and clients of today and tomorrow – we have to continue to improve," Barrengos says. "The way we improve as a complex risk advocate and advisor who has made a big investment in its resource and service platform is through expertise and specialization, with people who are passionate about helping clients – and going deeper and broader on that investment."