Brand builder | Insurance Business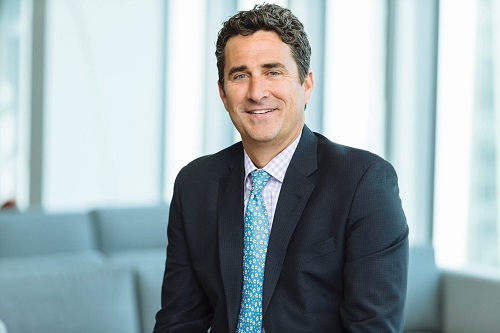 After spending a year selling advertising and deciding that it wasn't the job for him, Bobby Bowden found himself working as a D&O underwriter at AIG in 1991. He was surrounded by some of the insurance industry's future bigwigs, including those who lead Berkshire Hathaway Specialty Insurance, CNA, Sompo International, Starr Insurance Companies and, in Bowden's case, Allied World. The team reported to John Doyle, the current president and CEO at Marsh. It was an auspicious start to Bowden's insurance career, which has now spanned decades.
"It's funny that a lot of the group that I was paired with for my first two years as an underwriter have all turned out to do big jobs in the industry," Bowden says, adding that the former team still keeps in touch to this day.
From this jumping-off point, Bowden tried out life as a broker at Marsh & McLennan for four years before returning to AIG to help out on a team that was launching a mergers and acquisitions underwriting group. From there, he became a regional president at AIG, which in 2001 became one of the founders of Allied World, a global provider of insurance and reinsurance solutions. As a result, Bowden was very familiar with the company's management team, and when an opportunity arose for to help build out Allied World's North American offices, he was the right person for the job. Today, Bowden is responsible for global marketing and distribution at Allied World, as well as the company's North American regional office network.
"Every step along the way had common themes, from the standpoint of working with brokers, working with clients and working with underwriters," he says. While all these experiences provided crucial lessons, Bowden says the key factors that kept him interested in insurance throughout the years are the camaraderie and the rapid pace of change that makes the insurance industry so dynamic.
"Whether it's the economic slowdown, interest rates or tariff wars that are going on today – you look at Brexit; you could look at global warming and some of the extreme weather that we're having and its impact – everything that you read about in the paper really comes back to insurance at the end of the day, so it's not an industry that's stale," he says. "There is a clear interconnectivity between events and insurance."
What's in a name?
Because Bowden is in charge of the Allied World brand, he has to consider what the company's name stands for from the perspectives of all stakeholders in the insurance process.
"It is just as important for your employees to be a part of your brand, to try to make the company a preferred place to work, and to serve as brand ambassadors externally," he says. "You want to have a brand with brokers, as they are very important intermediaries and trading partners to us. If you are going to deliver the brand for the brokers, what does that mean to us? We have committed to always showing well in front of clients, always being prepared, being engaged with our customers and showing them that we are truly underwriting their risks."
To stand out in a competitive insurance landscape, Allied World works on fostering meaningful relationships with all of its partners. When it comes to the end customer, that means putting a priority on ensuring that it pays out claims.
"We try and make contracts black and white as best we can," Bowden says, "but there are always gray areas that come up in these contracts, which comes back to the intent of the policy. If you know the client and if you've met with them over a multi-year period, it's much easier to work through the issues and get rid of that gray area to get claims paid.
"What stands out for us," he continues, "is we've paid, since we started the company, over $10 billion in claim payments – that represents around 450,000 different claims. The greatest part of it for us is that when we've done evaluations of our own book, 99.9% of all of our claims have been settled without dispute against an insured. That comes back to the whole idea that it's a philosophy more than just an interesting stat. It says that we're really working with the insured to get the right result at the end of the day."
Worldwide presence
"Looking at the global insurance landscape, Allied World has a wide range of products and a presence in all regions, from Asia-Pacific to Europe and the UK, where the company is well-positioned for growth because of its long history and its ability to withstand the fallout from Brexit. (It holds licenses in Switzerland and Ireland.)
"You now have potential free trade issues and other uncertainties surrounding how this is going to work out," Bowden says of Britain's divorce from the EU, "but it's business as usual for us."
Meanwhile, in North America, he says Allied World is "just scratching the surface" of its business potential, even after being up and running for close to 20 years. "We have 12 regions all with plans to achieve a goal of over $200 million," Bowden says.
To handle the many emerging risks of today's world – from cyber incidents and changing employment practices to business interruption issues and natural catastrophes – Allied World is determined to find the best partners across the industry, whether brokers, MGAs or wholesalers, and bring value to its insureds.
"There's a lot of trepidation with regard to choosing the right partners with the right integrity, with the right technology, with the right mousetrap [to] drive growth, and we've focused different strategies on each one of those trading partners," Bowden says. "At the same time, there's a continued effort that started from day one, [which] is the client engagement component. That's where we're spending more time with the clients, getting to know them better and building personal relationships. By taking this approach, we understand their business better, and they understand us so that, in the event of a claim, they know us on a first-name basis."